TVE sets a date at the end of 'Las things clear' and the departure of Jesús Cintora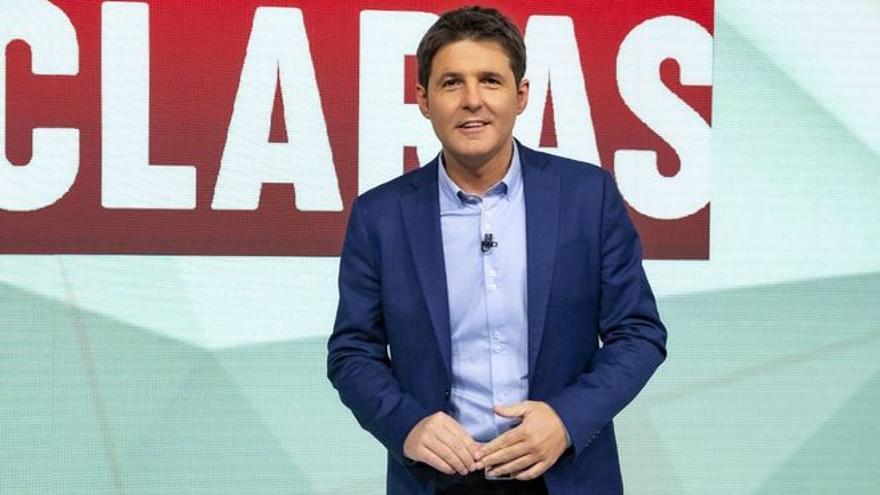 The RTVE Board of Directors begins to make his first decisions after his appointment at the end of last March. In addition to announcing changes in the organization chart of the public Corporation, he has set a date for the dismissal of 'Clear things', the current space presented by Jesus Cintora in the strip from 12:30 to 15:00.
According to El Mundo and YOTELE has verified, the program It will be canceled on July 23, while the journalist will leave public television a few weeks before: At the end of june. It is a movement carried out by the new president of RTVE, Jose Manuel Perez Tornero, and accepted by the rest of the directors at a meeting that took place this Wednesday.
The end of 'Clear things' was planned for a few weeks, after Pérez Tornero advanced a "profound remodeling" in public radio and television. Among his plans was the cancellation of programs known as infotainment, genre in which the Cintora space is included.
"The journalism that TVE has to do is of a public nature and it has to report in depth. Everything whatever banalization and show should be nowhere, and less in the news. The law says that the information is internal responsibility ", expressed the president at the end of April during his appearance in the Joint Commission of Parliamentary Control of the Corporation.
'The clear things' was released last November surrounded by controversy, among other reasons, due to the outsourcing of its production. Although it managed to slightly improve the results previously obtained by La 1 in its broadcast slot, the audience of 'Clear Things' stagnated at around 7% screen share, lower than the average of the chain and very far from that of its competitors.