TVE relieves those responsible for the controversial label of Princess Leonor: "She is leaving Spain, like her grandfather"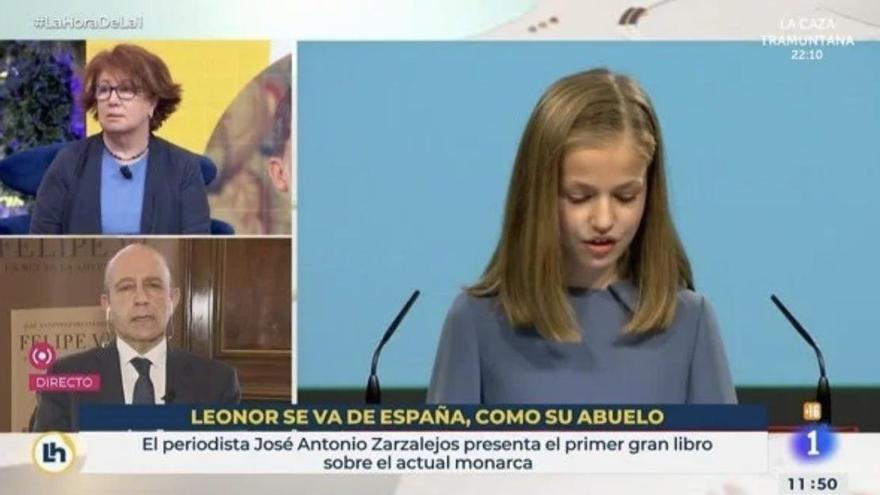 The morning news is the march of the princess Eleanor United Kingdom to study the international baccalaureate of the educational institution United World Colleges in Wales. As the news has come out, all the current television programs have echoed and in the case of 'La hora de La 1' with a controversial headline: "Leonor is leaving Spain, like her grandfather". The label, which appeared live while the collaborators discussed the issue, has outraged several users on social networks.
Minutes after occurring, RTVE reacted and sent an urgent communication to the media, on behalf of Rosa Maria Mateo, regretting "the grave mistake" which occurred this morning during the broadcast of La Hora de La1 with a label about Princess Leonor. The head of the corporation assures that "it has adopted immediate measures" so that those responsible for the "mistake" are relieved of their positions.
The administrator of RTVE ends the brief made public condemning in a forceful way what happened: "It is a serious irresponsibility that cannot cloud RTVE's unwavering commitment to the defense of constitutional values ​​and of the State institutions and, above all, the Crown. "