TVE journalist Alicia Gómez Montano dies | TV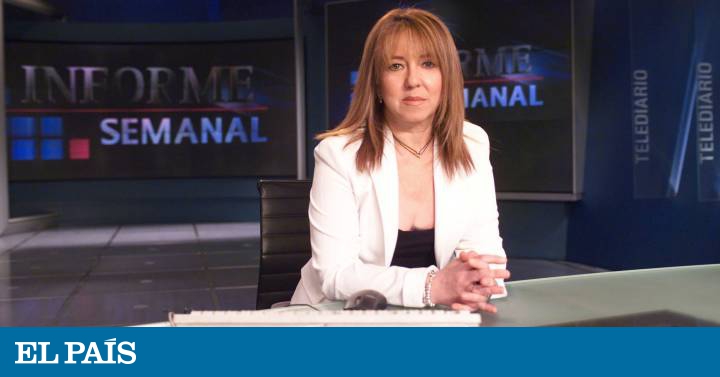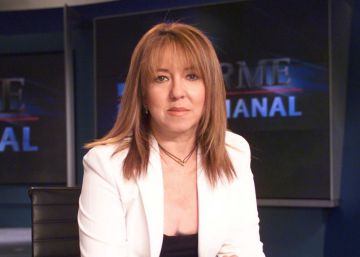 The Spanish television journalist Alicia Gómez Montano (Madrid, 1955), who for a little over a year held the position of publisher of Equality of the public chain, has passed away this Saturday in Madrid. From that position he was responsible for promoting content services focused on reducing the gap between men and women. His fight for equality was one of his great battles. The other, the defense of public television. His commitment was so solid that a year and a half ago he decided to present himself to the public tender called by Parliament to occupy a position on the board of directors and be president of the corporation. One hundred of the applicant was number one. He obtained the highest rating and if the legislative paralysis had not got in his way, he could have been the highest authority of the corporation for months.
At all times, in his personal and professional life, he carried honesty as a banner. It often felt like the Alice in the story, jumping from side to side of the mirror. He regretted above all the political guardianship that all rulers have exercised in public broadcasting at the state and regional level, something he saw as a democratic deficit. Whenever I had occasion I remembered that the public media belong to their citizens and should be their loudspeaker. "For historical and political reasons in Spain television passed from the hands of Francoism to democracy, a fantastic change without a doubt, but the power, the remote control, continued to be held by politicians even if they were now democratically elected by citizens ", affirmed in an interview in this newspaper. I thought that civil society had been left out of this process and somehow all citizens got used to it. "It will take time but you have to break the bubble," he said. He considered that politicians, professionals and citizens should change their concept of what public media are.
Gómez Montano earned a PhD in Information Science from the Complutense University of Madrid and developed almost his entire professional career in RTVE. After a brief stage in Radio 3, in 1982 he joined the territorial center of TVE in Navarra. Already in Madrid, in 1988, his first wide-ranging chronicle was the 14-D general strike. He covered that historic day from a helicopter rented by TVE. I wanted to reflect how a city paralyzed by the protest looked from the air. He was horrified by helicopters but passed the test.
In TVE he worked with Jesús Hermida before taking over the leadership of the National News Department area at the time when María Antonia Iglesias directed the news. In 1996, after the victory of José María Aznar, she was released from office and appointed deputy director of Weekly report. He stopped addressing political coverage and focused more on cultural issues. It was his refuge. And he settled in it. From May 2004 to August 2012 he was in charge of this space. He later moved to On the front page, that at that time it was broadcast on a "clandestine" schedule, as I used to remember.
Gómez Montano arrived at RTVE when public television remained anchored in the past. "They smelled a bit stale," he said. But soon they changed their tone. Modernity came from the hand of Lalo Azcona, Rosa María Mateo, Paco Lobatón or Ángeles Caso. They represented change and a different way of telling the news.
Despite the ups and downs that have shaken public television, his idea of ​​public service has kept it intact. Gómez Montano has been an advocate for an independent, plural, credible and non-subordinate television audience. "Politicians and some professionals really like to play with those confusions, equating quality to audience and credibility to audience. And I think that the audience does not have to coincide many times with quality or credibility, "he confessed in his conversation with Carlos Gómez, embodied in the book For an ethical look. He reflected his vision of the medium in the book Television manipulation and throughout his professional career he won numerous awards, including the silver medal of the New York International Film and Television Festival for a report on the International Brigades and the research prize of the Catalan Audiovisual Council for a work on pluralism and political protection in the public media.

His commitment to public television was tenacious and absolute. He avoided using the RTVE employment regulation file, which guaranteed for life a salary similar to the one he received in active employment. Those early gold retirements did not seem ethical. He decided to stay on TVE and continue making reports. His last mission in RTVE was to guarantee equality between men and women, both in content and in active presence on television, contribute to eliminate bad practices, prejudices and unconscious biases and bridge the gender gap. Her commitment to independent journalism and freedom of expression led her to the vice presidency of the Spanish section of Reporters Without Borders. At the end of December, the appointment to present the annual report on freedom of the press in the world was not missed. A freedom to which he dedicated his life