TVE chooses two women to present its great musical New Year's Eve gala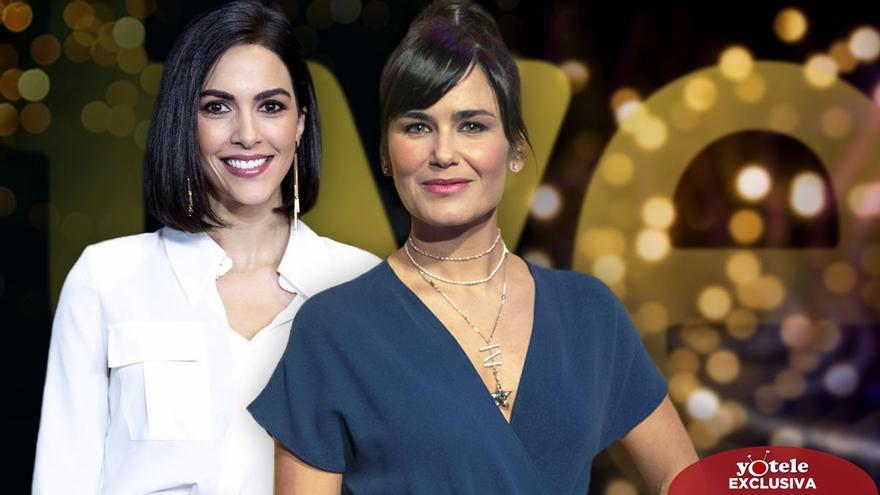 With the Christmas season just around the corner, TVE is in the last weeks of recording its special programming, which, as every year, will have a great New Year's Eve gala, which this year will be presented by Elena S. Sánchez and Rocío Muñoz Morales, as he has known exclusively YOTELE.
Both already have experience in front of this type of Christmas galas. In fact, the two repeat as presenters of this New Year's Eve special in previous years, since Sánchez and Muñoz Morales led it, respectively, in 2018 and 2019, with Roberto Leal being his partner in driving both times.
In this way and in the absence of knowing who will give the end of the year bells, the public channel once again opts for two presenters to present one of its star content in its Christmas programming after the end of the year chimes that Anne Igartiburu and Ana Obregon they drove. In fact, the presenters managed 6,107,000 viewers and a 29.3% audience share, data that increased to 7,365,000 viewers and 33% share in the minute of the grapes.
The two presenters have an important professional career in the world of TV. In Sánchez's case, she has been linked to RTVE, a chain in which he has presented programs such as 'Neighborhood cinema', 'Sánchez y Carbonell', 'Film days' and the specials of San Fermín, in addition to being the spokesperson for Spain in the voting phase of the Eurovision Song Contest of 2011 and 2012. Currently, he leads 'History of our cinema' in La 2.
For its part, Rocío Muñoz Morales was the presenter of the first and only season of 'Dancing with the stars', a format that she also presented with Roberto Leal in 2018. In addition to going through series such as 'La pecera de Eva' or 'Ángel o demonio', the also dancer and actress has a special connection with Italian television, coming to present the Sanremo Festival (Rai). in 2015.