TVE bundles it with the labels of 'Destination Eurovision': it is wrong with the numbers to vote for the two songs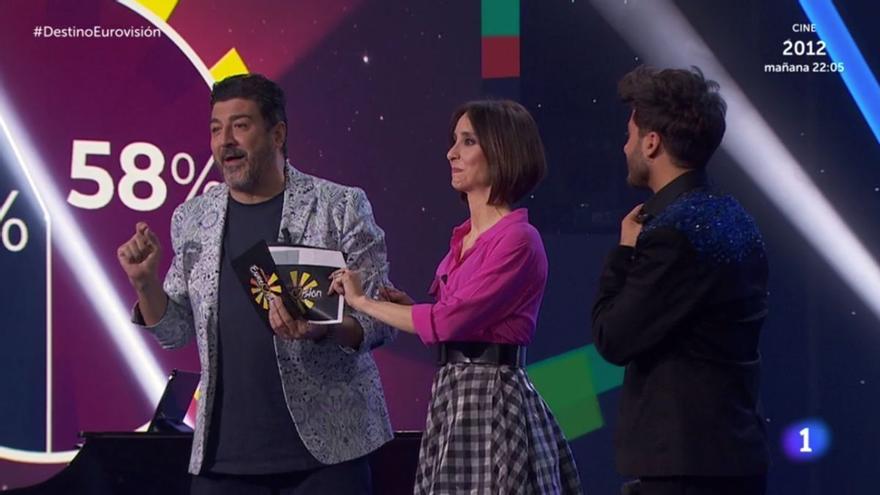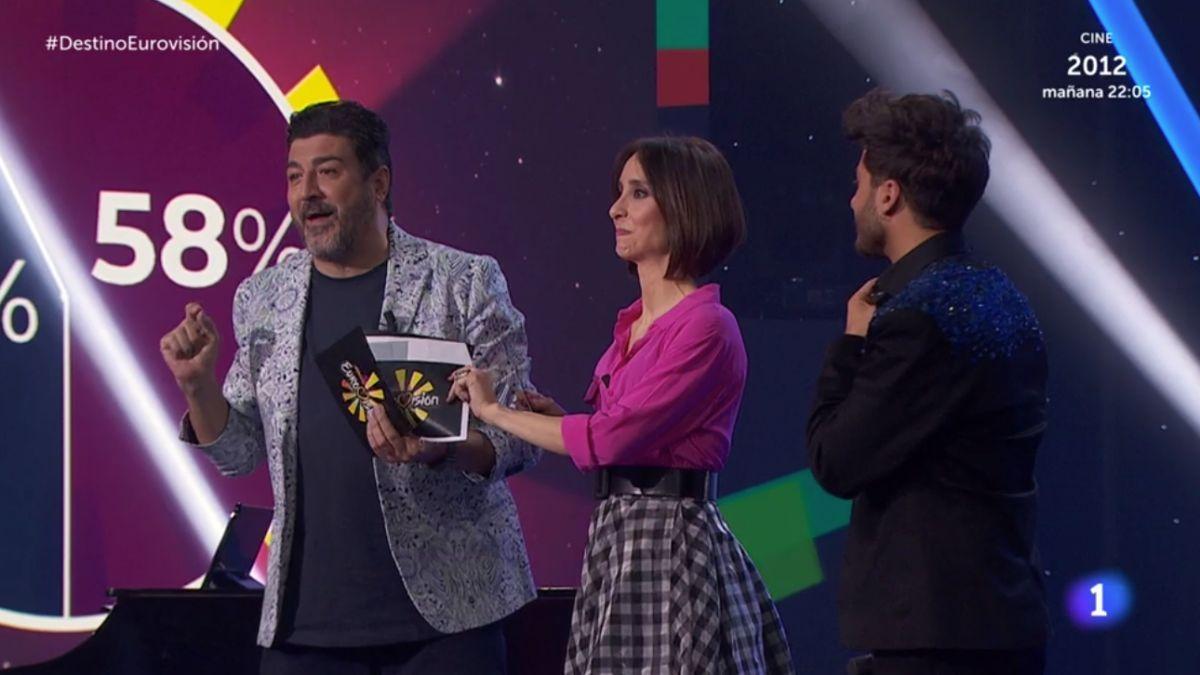 The pre-selection gala of TVE for the Festival of Eurovision has returned to be a real disaster. With an incomprehensible rundown and different performance and sound failures that have occurred throughout the night, the special has proclaimed 'I'm going to stay' as the big winner and the song that will defend Blas Cantó.
But perhaps one of the most glaring failures has occurred in the labels that have appeared on the screen and in the middle of one of the reminders to vote for the songs. The person responsible for this task has made a mistake and has put the same telephone number for the two songs when they had different telephone lines.
This failure has not been the only one that has not gone unnoticed by users of social networks. In fact, many tweeters published and criticized some of the mistakes that were made throughout the broadcast of 'Destination Eurovision'.
Despite the errors and technical failures, Blas Cantó can already say that his candidacy for the next edition of the Eurovision Song Contest is closed. The Murcian artist will represent Spain in the European contest with 'I'm going to stay', a ballad composed by the Murcian artist along with Leroy Sánchez, Daniel Ortega 'Dangelo' and Dan Hammond won the vote for 'Destination Eurovision' with 58% of the votes cast.
'I'm going to stay', signed by Blas Cantó together with Leroy Sánchez, Daniel Ortega 'Dangelo' Y Dan Hammond, It is an exciting and modern ballad that preserves influences from great classical ballads and in which Blas plays with all his vocal registers. The song was composed at a time when the singer was not having a good personal time.