TVE broadcasts the final of 'Masterchef Junior' in front of the premiere of 'Little Women' on Antena 3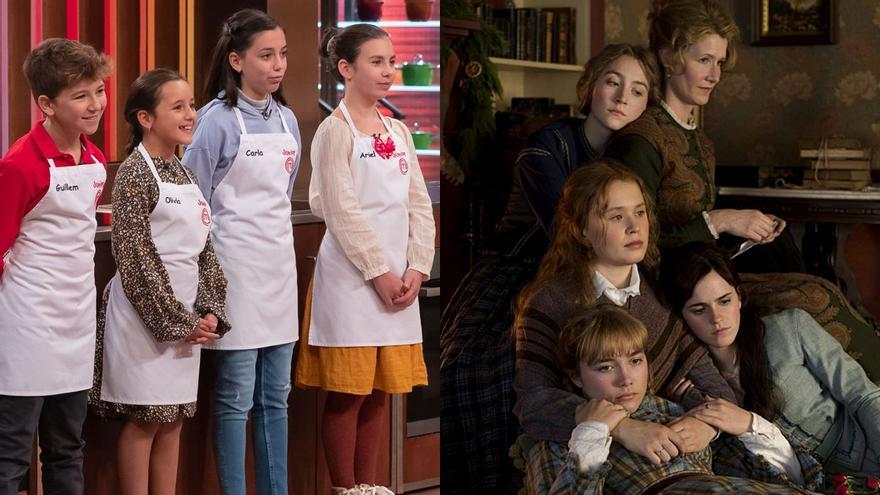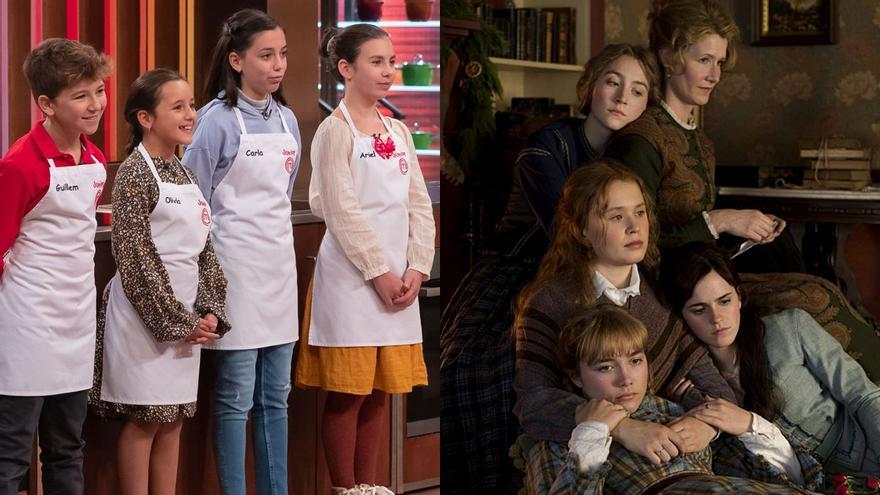 The 1 of TVE broadcasts this Thursday, Three Kings Day, the grand final of 'MasterChef Junior' (10pm). Olivia, Carla, Guillem and Ariel will fight to win the program's trophy, the € 12,000 prize and a four-day cooking course at the Basque Culinary Center.
Antenna 3 premieres in prime time (10:45 pm) the film 'Little Women' (2019), the seventh adaptation of the 1868 classic. Amy, Jo, Beth and Meg are four sisters in their teens, who live with their mother in a suffering North America far its Civil War. With their varied artistic vocations and youthful aspirations, they will discover the love and importance of family ties. Saoirse Ronan, Emma Watson, Florence Pugh, Eliza Scanlen and Timothée Chalamet lead the cast.
Telecinco bet on the '8 surnames' saga (10pm). In the first place, it will broadcast '8 Basque surnames', starring Clara Lago, Dani Rovira, Carmen Machi and Karra Elejalde. The film, which was released in 2014, broke all box office records and won four Goya Awards. It will then offer its sequel '8 Catalan surnames'.
Rayo Majadahonda - Atlético de Madrid in Cuatro
Atlético de Madrid He opens in the Copa del Rey against CF Rayo Majadahonda in a match that will broadcast Cuatro (9:30 pm) with the narration of José Antonio Luque, with the comments of Kiko Narváez and Fernando Morientes and with Ricardo Reyes on the field.
the sixth program at 10:30 pm the movie 'Firewall'. Jack Stanfield, a bank IT security specialist, returns home after a day's work to be with his wife Beth and their children. You take comfort in being away from the ubiquitous cameras, identity checks, and constant maintenance. But what he cannot suspect is that, upon returning home, his every move is sneakily observed and that his life and that of his family will soon turn into a nightmare.