TVE advances 'MasterChef Celebrity' 10 minutes and squeezes it with a preview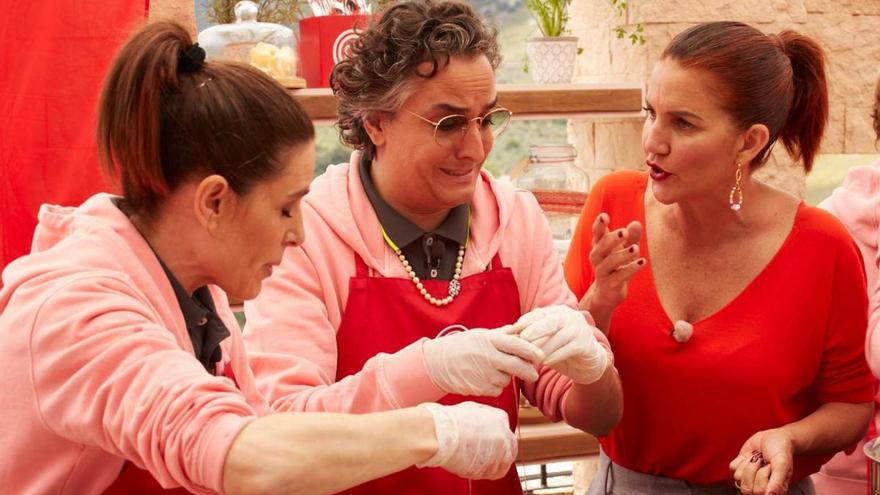 'MasterChef Celebrityon Tuesdays, ten minutes before normal time, to "facilitate conciliation", reason that also leads him to brand new 'MasterChef Express', an evening preview of the night program to "open your mouth".
The changes will start next Tuesday and, as reported by RTVE this Friday, they are part of the decision of its management to advance the broadcast of prime-time programs to "facilitate the reconciliation and rationalization of schedules."
The novelty will be 'MasterChef Express', which will be issued Tuesdays from 8:30 p.m. to 9:00 p.m. and will be borne by Bibiana Fenández and Anabel Alonso, known as "Las Retales" in their participation in the second edition of the celebrity version of this culinary talent show.
Both will use a sense of humor to present the most interesting images that can be seen in the present installment of the contest, now from 22:00 hours after TD-2.
This coming Tuesday, the program proposes a trip to the 70s to prepare two menus of takeaway food "true American style", announces The 1.
In this fifth edition of 'MasterChef Celebrity', which started this week, it counts, after the expulsion of actor David Fernández, with the applicants Celia villalobos, Ainhoa ​​Arteta, Josie, Pedro Delgado, Raquel Sánchez Silva, Florentino Fernández, Gonzalo Miró, Raquel Meroño, Jesús Castro, Laura Sánchez, Lucía Dominguín, La Terremoto de Alcorcón, Nicolás Coronado, Juanjo Ballesta and Melanie Olivares.