Turner Award: The important thing is to participate | Culture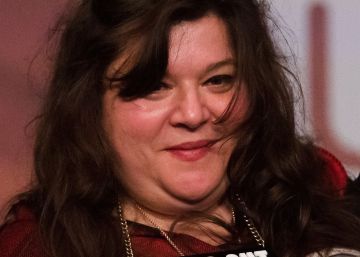 The decision of the Turner Award nominees To distribute the prize among the four finalists is symptomatic of a change in cultural temperature. Should art remain subject to an endless succession of trophies, medals and awards, more typical of a sports competition than of a practice that pursues the spread of complex thinking and, at times, even social change? Some voices begin to demonstrate against the value system that this obsession with the awards, legitimate marketing instruments, although perhaps unassumable for those who criticize, in his artistic work, the neoliberal order and its springs. Can a creator limit himself to taking money and running if his work describes the drifts of capitalism, power structures and their infiltration into daily life, the silent resistance of women and refugees or the exclusion of transgender and non-binary people? It was the case of the four candidates for Turner.
That "ethos shared "with which the artists justified their boldness is in frontal contradiction with a somewhat outdated idea of ​​meritocracy, in disuse before the erosion of social Darwinism as a desirable and even sustainable model. Those four rivals that never were are not the first to take the plunge. In 2016, artist Helen Marten, who was then 30 years old, already distributed the 25,000 pounds she received when she won the Turner with her supposed opponents. "Promoting a hierarchy is never the most useful," said the British artist, considering that art has to provide "an egalitarian platform of democracy." He followed the example of the African-American artist Theaster Gates, responsible for a work that speaks of inequality and racism. By winning the 2015 Mundi Arts Award, endowed with 40,000 pounds, Gates announced that he would divide it with the other nine nominees.
This trend expands towards other disciplines. In August, the writer Olivia Laing He also shared with the other finalists the money received by winning the James Tait Black Award for his novel Raw. "I said in my book that the competition does not fit in art and I really thought about it," he said. "Raw It was written against a type of selfishness that is everywhere, against an era of walls and borders, of winners and losers. This is not how art thrives and I don't think people do it either. " In the end, entering the check would have detracted from your artistic project. Finally, the last Booker prize was divided between two winners ex aequo, Margaret Atwood and Bernardine Evaristo, although the rules prohibited that possibility. The jury went into disobedience because of their inability to choose between a writer who guessed the present and another who seemed to prophesy the future.