Turium and RTVE sign an agreement to promote excellence tourism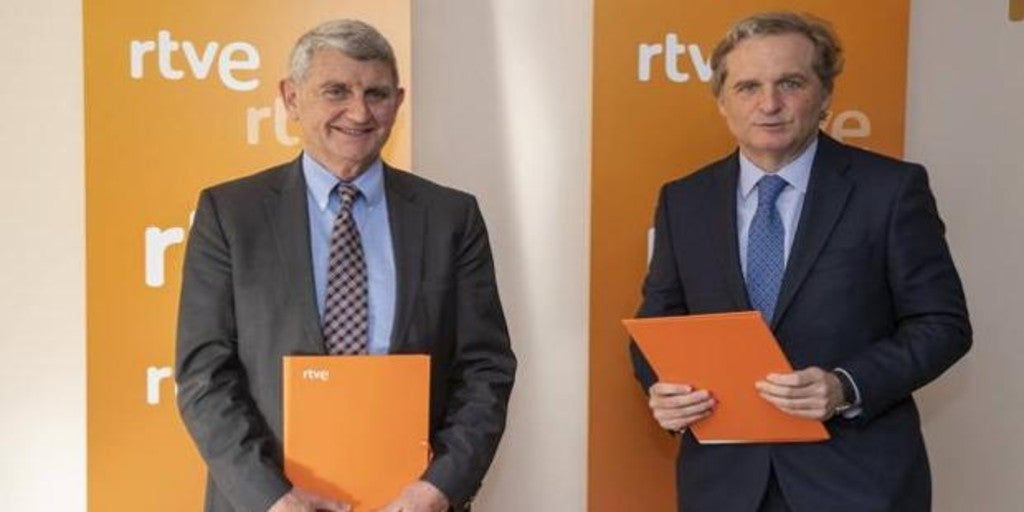 Madrid
Updated:
Keep

The objective of the protocol signed by the presidents of Turium, Ignacio Ybarra, and RTVE, José Manuel Pérez Tornero, is the joint development of actions for the dissemination and promotion of quality tourism in our country, and for the necessary transformation of the Spanish tourism model.
In an act held in Prado del Rey, the group of excellence tourism companies sponsored by Vocento and the main Spanish radio and television operator have signed an agreement in which they commit to "give visibility and the deserved attention to the different facets that make up the tourist activity and that, directly or indirectly, consolidate it as one of our main economic and social drivers and job creation", as Ybarra pointed out.
Among the actions contemplated in the agreement are the joint participation of
Turium and RTVE in national calls related to tourism, innovation and new technologies.
At the end of the signing, Pérez Tornero pointed out that RTVE is "delighted" to sign this agreement to "strengthen and promote such an important sector that contributes so decisive to the GDP of our country».
Since its birth, less than a year ago, the objective of Turium and its partners has been, through inspiring initiatives, the development of a Spanish tourism ecosystem in which excellence, digitization and sustainability prevail. Among them: the forum Turium Madrid 2021, which brought together last October the voices
most disruptive in world tourism; the report The Excellence Tourism Shift: What's Next on Travel 2022, a pioneering work in Spain that addresses the tourism trends that will settle in the coming months throughout the world; the educational programs that Turium is launching to train the tourism leaders of the future; various meetings and seminars; and the agreements with relevant entities such as RTVE to promote quality tourism, are the tools that the Turium Institute is committed to promoting Spanish excellence tourism.