TSK programs for the summer the OPV of its renewable subsidiary valued at 400 million | Companies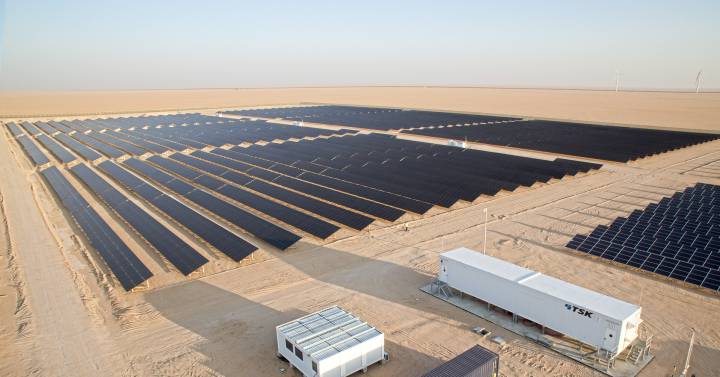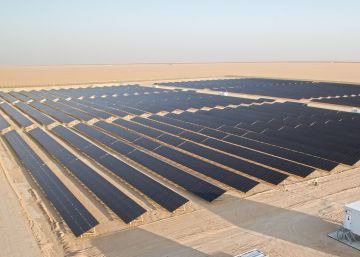 The Apocalypse has not reached the Spanish economic world despite political noise. On the contrary, operations in the area of ​​renewable energy, armored by Vice President Teresa Ribera, are accelerating. The Asturian engineering group TSK is working on the enhancement of Esersa, its renewable energy subsidiary, priced between 300 and 400 million.
The company weighed last summer its premiere on the Stock Exchange, and now the tentative calendar is clear, with a view to the OPV occurring between June and July of this year, according to financial sources. In TSK they already negotiate with advisors, but the final hiring of the banks that will pilot the operation has not yet been carried out, according to the sources consulted.
True, as CincoDías published on October 25, Other possibilities for Esersa have been considered, such as the direct sale of all or part of the subsidiary or its merger with a listed company. These options are maintained. Venture capital funds and rivals have knocked on the door of TSK, piloted by Joaquín García as CEO.
Esersa (Studies and Renewable Energies) was created in 1989, at the end of 2018 it had 50 solar megawatts in operation, 300 under construction and a developing portfolio of more than 3,000 in photovoltaic and wind energy. According to the 2018 accounts deposited in Insigh View, TSK also sold 300 megawatts of photovoltaic energy in Mexico.
The project portfolio (greenfield, in jargon) is one of the great attractions of Esersa. Repsol was interested in this area of ​​X-Elio, and so did BP for Zero-E, the renewable energy subsidiary of ACS, which announced its sale on January 3 for a company value (capital plus debt) of 2,200 million, with a value for equity of 750 million.
Sources of the sector recognize the good work of Esersa throughout its extensive history, although they add that its business model will have to turn slightly: "It will no longer develop projects with the sole objective of selling them quickly, but will remain with a part of them to produce their own energy, "says a manager of a competing company. "You can do it without problems," he adds.
Among the Spanish companies that are already on the Stock Exchange and that are essentially dedicated to the same as Esersa there are four that stand out. Solarpack, with a value of 427 million and which debuted in December 2018; Solaria, which is worth 950 million; Grenergy, with a capitalization of 368 million and which jumped into the regulated market from the Alternative Stock Market (MAB) in December; and Greenalia, which remains in the MAB with a valuation of 208 million. Its revaluations in 2019 ranged between 27.5% of Solarpack and 152.3% of Grenergy.
Audax, also located in the area of ​​renewable energy, is more focused on the commercialization of electricity, although it is also developing projects and has its own portfolio of 185 megawatts of wind energy and 320 megawatts extra of solar under development. The company is worth close to 1.1 billion in the stock market. Holaluz, with a value of 195 million, is focused, for its part, almost exclusively on the commercialization of energy.
The x-ray of the matrix and the peculiarities of Esersa
TSK billed 1,107 million in 2018, 15% more than in 2017, and shot its net profit 53%, to 23 million. 97% of TSK billing came from abroad. One of Esersa's differences compared to its rivals is in what it has already built: more than 10,000 megawatts in different technologies: wind, photovoltaic, solar thermal, biomass and hydraulic. It is also different from other companies in the sector for its storage projects as a complement to photovoltaic energy. To do this, TSK allied in April 2019 with the British Highview Power, and created a joint venture to grow in Spain, the Middle East and South Africa, with the aim of achieving cumulative sales of 1,000 million in three years.