Trump opens an investigation against France for the future tax against technological giants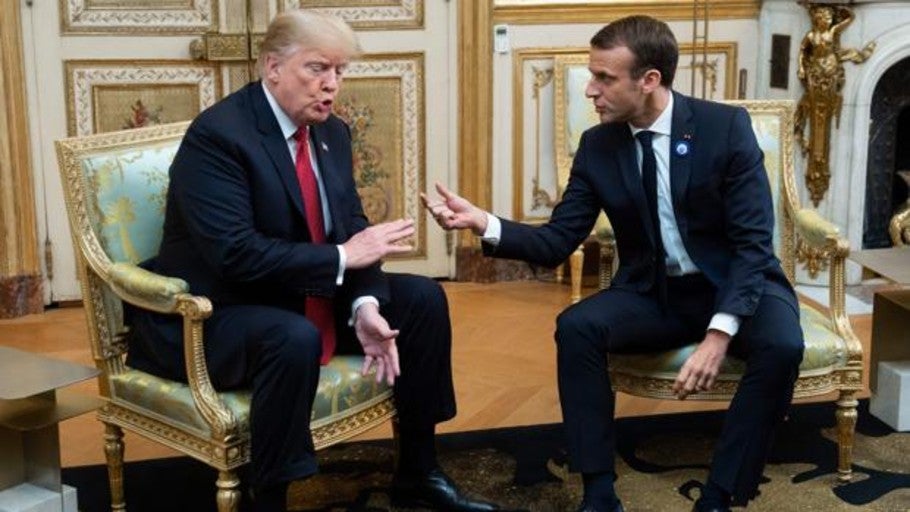 WashingtonUpdated:
The government of the United States has opened a new front with France on account of the tax that this country studies to impose on the technological giants and has opened an investigation against the country European Union, as reported by the Office of the United States Trade Representative.
The commercial arm of the US executive has stressed that "the structure of the proposed new tax as well as statements made by officials suggest that France is unfairly directing the tax to certain technology companies based in the United States. "
With this step, Trump applies the same type of research (Section 301) that led to the tariff war between the United States and China. A procedure that aims to determine if there are unfair commercial practices against the country.
In the statement, Foreign Trade Representative Robert Lighthizer himself has acknowledged that "to the United States. he is very concerned that the tax on digital services that is expected to be approved tomorrow (Thursday) in the French Senate unfairly address US companies ».
In this regard, Lighthizer has pointed out that Trump has ordered «That we investigate the effects of this project and determine whether it is discriminatory or unreasonable and whether it taxes or restricts US trade. "
Debate in the French Senate
The French National Assembly approved on July 4 a bill that as ofand will process the Senate to impose a tax to the internet giants and that seeks to make France a reference country in the matter.
The text aims to launch the call GAFA tax (for Google, Amazon, Facebook and Apple) to tax with 3% the digital activities that bill thanks to the French netizens.
The French Minister of Economy and Finance, Bruno Le Maire, stressed that this national tax quand entered into force on an anticipated basis from January 1, has the sights set on reaching an agreement in the negotiations of the Organization for Cooperation and Development (ODCE) for 2020 because "the only solution is international".
The objective of this project is that the large multinationals pay more taxes in the countries in which they actually operate and not only in those they choose as their headquarters because the fiscal conditions are more favorable.
Spain also included in its Stability Program 2019-2022 the tax known as «Google rate», directed to technological multinationals like Google or Amazon, through which the Government expects to raise 1,200 million euros.
. (tagsToTranslate) france (t) states (t) united (t) trump



Source link