Trump comes by surprise to the climate summit | Society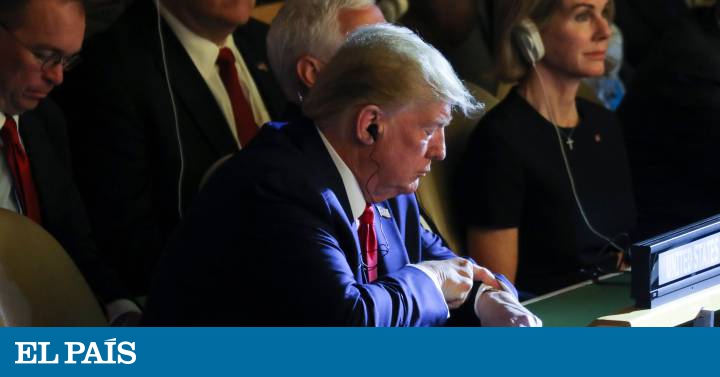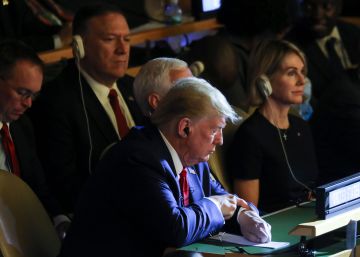 The American president, Donald Trump, has come this Monday by surprise to the Climate Action Summit held in New York. The president has sat briefly in the auditorium of the United Nations, but has not participated in the high-level meeting, which he was not expected to attend. In fact, the president of the United States participates on Monday at the United Nations headquarters in a meeting on religious freedoms. But he has decided to spend a few minutes as a listener. "I hope the US changes its mind," Macron said in reference to Trump's announced intention to get his country out of the Paris Agreement.
Trump, whose announced absence at the summit was one of the aspects most commented of the appointment, has arrived when the prime minister of India, Narendra Modi, began his speech, and has also heard to the chancellor German Angela Merkel, before leaving the room. HHe has been accompanied by U.S. Vice President Mike Pence and Secretary of State Mike Pompeo and has been seen applauding some of the interventions.
Trump has not heard the UN Secretary General, António Guterres, or the Swedish activist Greta Thunberg, who had already spoken when he sat in the auditorium.