Trujillo: "We were not thinking of competing to be leaders"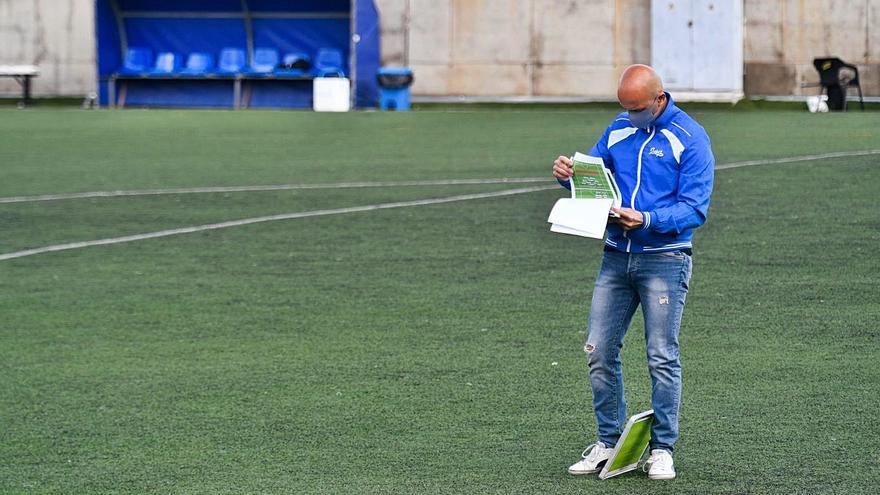 Duel for the leadership next Sunday (12.00 hours) at the Juan Guedes. UD Tamaraceite receive the Algeciras by Salva Ballesta. If those of Chus Trujillo They win, they will lead Group 4A of Second B –the Andalusian team has one less game–, something unthinkable for the Gran Canaria coach.
"We did not think so. We knew the team was going to compete well, because most of the players have been with us for a long time and that makes the block strong and competitive. But at this point we are competing to be leaders … Although it is true that the former has one less game, "he said.
"I hope it will be a good football game, with two good teams but with different ideas, and I hope they continue to score points at Juan Guedes because we need them much more than Algeciras, in this case," he added.
The Tamaraceite coach also had words of praise for the team led by former Spanish international Salva Ballesta. "It is a very competitive team, very compact, serious, disciplined, and without much fanfare, it competes very well and wins games adequately. It is a very well-worked team by a magnificent coach like Salva and it will be very difficult to defeat them, but we are going to try and see if we are capable, "he said.
Trujillo acknowledged, on the other hand, that the good qualifying situation of his team helps when it comes to working during the week. "There is no better balm for peace of mind than winning and winning often. I see the team happy, which is the most important thing to compete well and to win games, and the dynamics make us all happy ", he commented.
"We try to do the best we can and we know that this is a jungle, that in football everything is very competitive and that everyone who can save himself here. We cannot be looking for other rivals, we only think about our own thing and continue doing it well to continue making our fans happy ", he added.
Finally, he regretted that he still cannot attend the Juan Guedes. "It's a shame because we are doing something fantastic and the Tamaraceite fans are not seeing it in the first person, sitting in the stands, cheering and giving warmth to the team," Trujillo lamented three days after the crash.