Treasury will return 480 million to the canaries in the income statement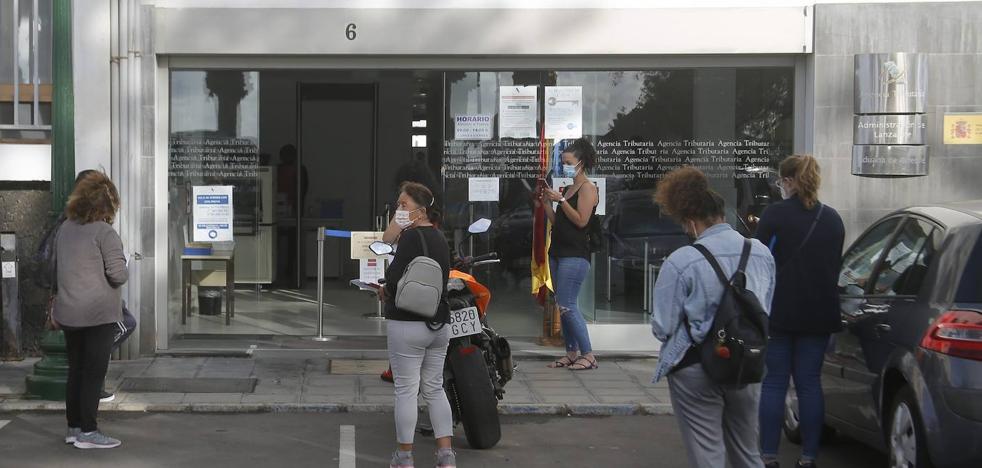 973,258 returns will be filed, of which almost 700,000 will be returned, according to the Tax Agency
In the Canary Islands, 973,258 income tax returns are filed for this campaigna figure that represents an increase of 1.6% compared to last year and that underlines the improvement of the economy in the islands and of employment.
Of that amount, the Treasury calculates that 693,654 statements will be returned with which the treasury will enter 480 million euros into the pockets of the canaries. since they formalize the procedure opened yesterday and that has as a limit the end of June.
By contrast, some
189,602 islanders, last year's income statement will be positive, which will force them to pay the Tax Agency about 382 million euros.
What's more,
The Treasury figures 90,002 declarations in the archipelago considered negative (those that come out balanced)which implies a strong increase compared to last year's campaign: 11.9% more.
The vast majority of declarations in the Canary Islands will be individual (837,773) according to the forecasts made by the Tax Agency, while 135,485 will be joint, a figure that drops compared to that registered in 2021.
As is the case at the national level,
the treasury assumes that the final result of this year's campaign in the archipelago will throw a balance against it: it plans to return 480 million euros and enter 382 million, which gives a difference of 98 million in favor of the Canarian taxpayer.
By provinces, the Tax Agency expects a total of 505,997 returns to be filed in Las Palmas, of which 360,328 will be returned, 99,255 will be paid and 46,414 refusals.
The treasury calculates that it will return 254 million euros to taxpayers in the eastern province. In Santa Cruz de Tenerife, the forecast is that there will be 467,261 declarations, of which 333,326 will be returns that will enter a total of 226 million euros.