Travel and dreams of a cartoonist | Culture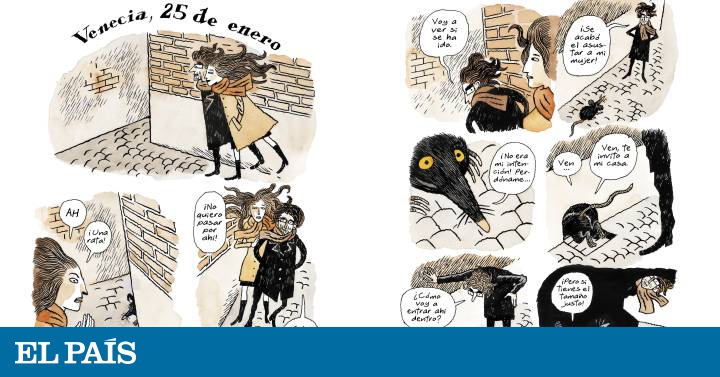 In David B.'s pocket, There is always a paper. Wait there hidden, until your time comes. What happens literally every day. Life flows and David B. draws it. There is no day that does not leave sketches: an idea, an image, a fantasy or a memory. Something always happens that is worth illustrating. The author says he needs it, that is how it is expressed. He remembers his first drawing, and also the last one: as a child, he doesn't even know how, he made a brush and began to color the wall next to his bed; These days, decades later, he works on an illustrated page for a magazine. Between one creation and another, the artist (Nimes, 60 years old) has designed a long and successful career: he has become one of the best-known cartoonists in his country. Maybe, even from the comics, in general. So much so that the publishing house Impedimenta has gone to rescue its old reflections drawn on its trips to Italy, China and Japan, and has gathered them in a single volume. Although, inside, there are several universes.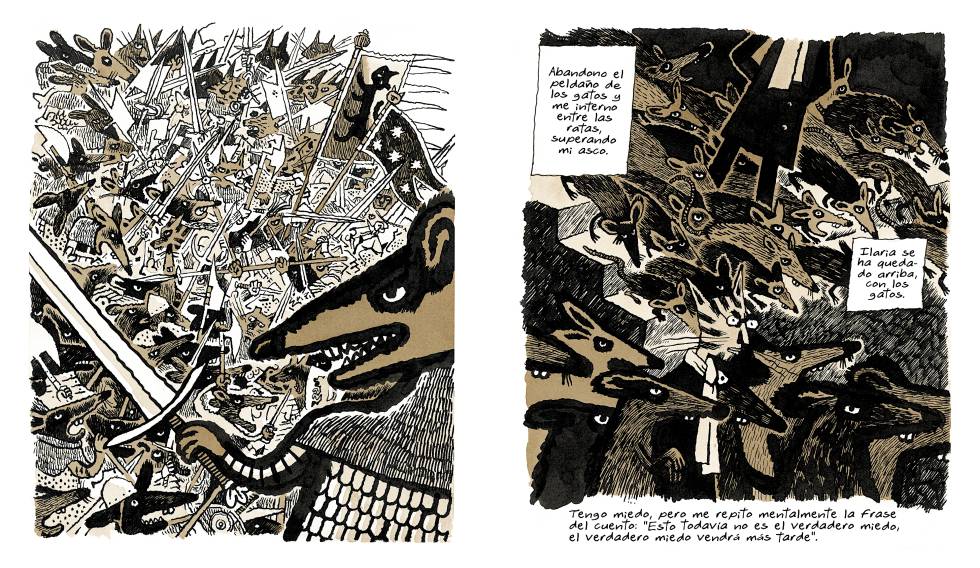 "When I am in a place I like to aim, take pictures and pictures. But then I set it aside, even for months, or years. Over time I have left the most important and, at the same time, I can put it in context and in parallel with other things that I have seen or thought about later, "sums up the author, to the phone from Bologna, Where he lives with his family. Hence Italy newspaper It is a huge container where memory, humor, dreams and stories are removed: the one written in capital letters, populated by kings and prophets; and the lowercase letter, the daily life of a man and his head. All this, dotted with magical realism.
"I mix truth and imagination. I leave a true moment to fantasize. In a format like the newspaper, I like that each day can represent a small chapter, "adds David B, whose real name, by the way, is David Beauchard—. Thus, on January 7, 2005, his encounter with the House of Cats, in Trieste, led him to draw a ten-year war between felines and mice. And in July of the same year, in Hong Kong, the creator discovers an old abandoned barracks, which his pencils immediately infest of ghosts. Any pretext or inspiration is enough to get magic out of David B's top hat: from a dinner, a walk or a newspaper reading, gangsters, devils, gentlemen, reflections on surrealism, religion or reading come out.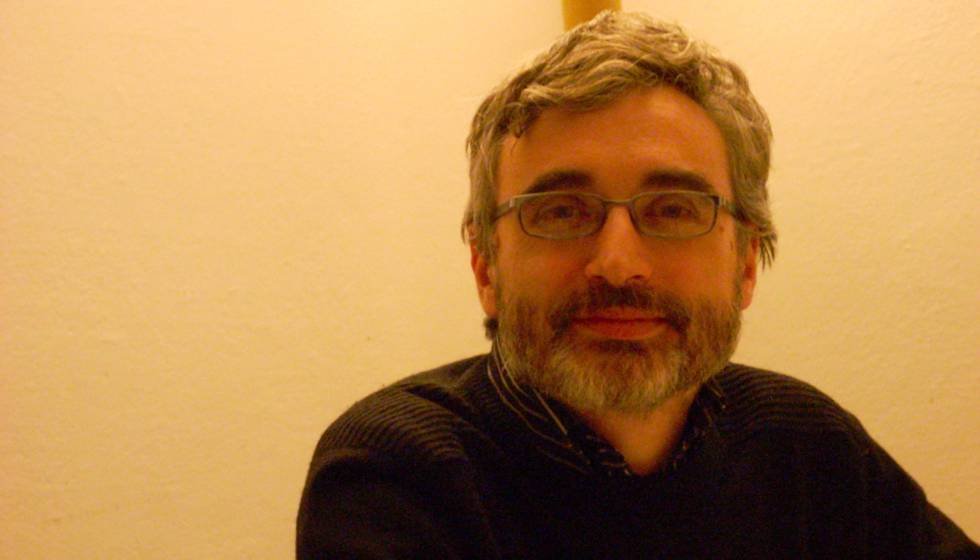 Bullets also often change in size and color, to accompany David B. For your fantasies. The graphic style and the narration navigate hand in hand through the dream worlds of the artist. Something usual, after all, for the creator of the held Epileptic (Salamander). "My search, within the comics, pursues new things and themes. At the same time, I try to express myself in the most total way, to tell who I am. I like that my style is recognized immediately, also by the rhythm, the structure of the pages, how the images are combined. I try that, even without the texts, the pages convey that it is a comic, that tells something, "says the author. He acknowledges that he enjoys drawing, although the relationship between word and image generates more stress and daily dilemmas: how many vignettes? Big or small? How many texts? "How to draw the story you want to tell is what turns an idea into a comic."
That narrative often has to do with himself, his life and his worries. Although the author has clear borders: "I tell what I think may interest the reader, but that is not private, what happens outside my home and my relationship." Y Italy newspaper It also contains an analysis of David B. on L'Association, the famous independent publisher which he co-founded in 1990 and that today is an undisputed seal of the French comic. "Jean – Christophe Menu (the ideologue of the project) said we don't have the same job as the others. But I believe that, however different, our works are still comics. The will to affirm that all are bad while you treasure the only truth seems dictatorial to me, "claims the author.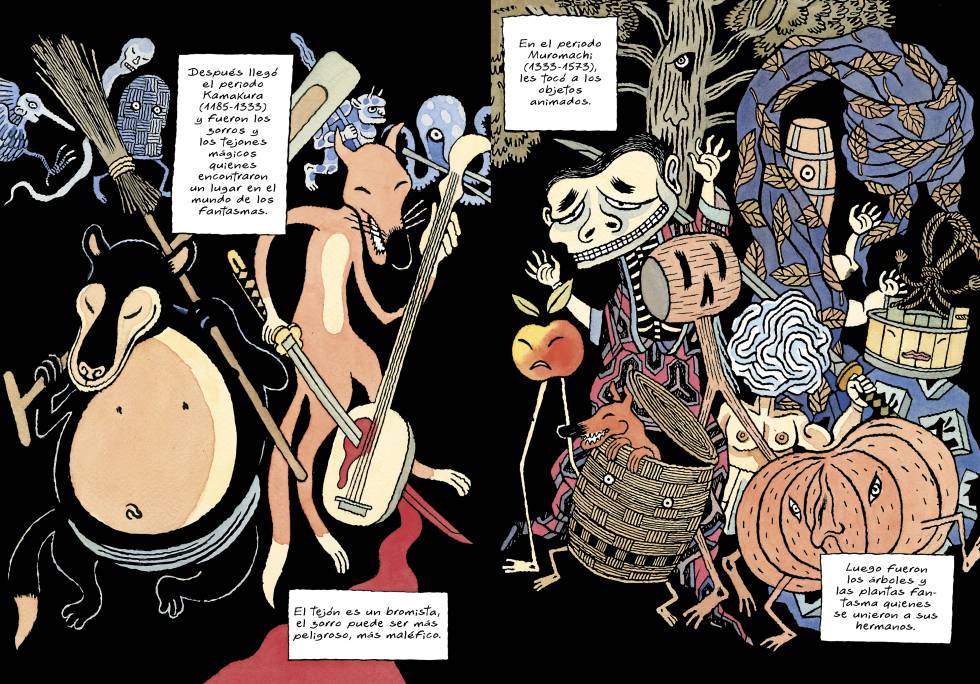 At the same time, in his diaries, David B. leaves a devastating analysis of the comic book festivals, which confirms to the phone: "I always come back very depressed. I am also an editor and it looks right away if a comic works or not. It gives you the thought: 'Do you really spend so much energy and money on this?'. There is very little interesting material and so many mediocre things that it is hard to believe. " And that he has plenty of imagination.
David B. plans to write another newspaper of his travels in Italy, a country he already knows well and where he currently resides. The author also does not exclude making a series of comics focused on his stays abroad. What Guy Delisle with Pyongyang, Jerusalem Chronicles, Burmese Chronicles and Shenzen? "Well, more or less. Guy stayed a lot of time in each place, because he worked there. With short periods it is more difficult … for that I would have to move to Chile or Mozambique."
(tagsToTranslate) trip (t) dream (t) cartoonist (t) cartoonist (t) david b. (t) illustrate (t) diary of italy (t) walk (t) reflection (t) transalpine country (t) ( t) stay (t) asia



Source link