Transversality claims its place in the era of hyperspecialization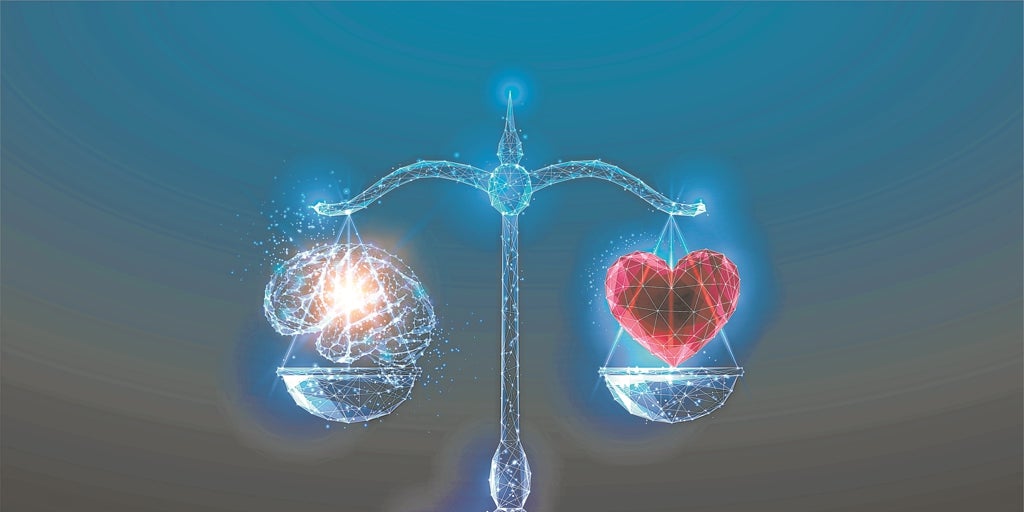 The new ways of working are no longer only affected by the VUCA environments (volatility, uncertainty, complexity and ambiguity) but also by the newer and more complex BANI (unpredictable, chaotic, critical...). Classifications aside, companies (and therefore specialized training centers) already face the era of transversality at work.
Cristina Alonso, director of the Francesco Petrarca Institute of Humanities, highlights how «transversality claims its place in times of hyper-specialization, to bet on professionals capable of developing different functions for a more fluid and efficient workflow. A growing trend that requires adapting and acquiring multidisciplinary knowledge and differential value».
For this reason, educational institutions add these approaches to their programs, both in their usual performances and in 'in company' training. «This training (Alonso points out) covers disciplines that include humanistic disciplines such as history, arts, neuroscience, philosophy, science, communication, etc. and they add specialized training specific to the discipline in which the degree is sought».
It is, therefore, more about changes in functions and conceptions than about jobs in themselves. But, in any case, and as Francisco González-Bree, director of Innovation Programs at Deusto Business School, points out: «Hyper-specialization, being confined in a bubble, means that, for example, the potential of interactions, fundamental for the innovation. Transversality is easier, even when working in complex ecosystems, when avoiding pyramidal structures. If transversality works well, the different functions relate to each other in a virtuous spiral».
In a recent Randstad document, the importance of prior 'cross-training' is alluded to ("talent must know how to adapt and acquire multidisciplinary knowledge that allows them to contribute differential value to any work team"). This training and practice becomes a competitive advantage, as Rita González Pascual, the company's National Learning Director, points out: "Specialization continues, of course, but cross-cutting training facilitates much-needed change management in companies, in environments in which what matters is the management, the government of projects».
In the case of Juan Manuel de Lara, Director of Professional Guidance and Professor of Innovation at the IEB, he points out that "'all-terrain' profiles make progress in the selection processes of companies in the knowledge economy." He highlights study programs "such as the MBA with a Specialization in Finance to train more versatile professionals with knowledge in leadership, critical and analytical thinking, creativity and communication", applicable from large consulting firms to family businesses.
Hierarchies are no longer as relevant as the ability to promote a certain autonomy and a lot of creativity in the processes. "In this area (adds González Pascual), we must take into account elements of company culture and remuneration, with actions such as the simulation of scenarios and rotation programs». A context already rooted in professions such as engineering, closely related to technology and which, on several occasions, is used in management and leadership roles.
The many faces of training
As Cristina Alonso points out: "It is never too late to acquire knowledge that helps both personally and professionally. If the world is constantly changing, it does not seem very logical to stop studying at the age of 25. We must always try to have a space for training, to keep up to date with what is happening, control specialization in our field and incorporate humanistic training throughout life». «Prestigious business schools in the world (he adds) are incorporating humanities skills into their programs and companies increasingly demand that key transversal training that, in its day, managers lacked. In an already globalized world, the more diverse and complete the training, the more tools there will be to manage the multiple and complex problems of companies».
Programs such as those of Deusto Business School already include 'cross-training' content in their programs, for students and teachers, the prelude to a new way of thinking and working. Common sense in an increasingly complex and competitive environment, in which 'employment for life' will give way, in the case of the new generations, to change several times not only occupation in the company, but company. As the Randstad document highlights: «They are the most concerned with promoting transversal training, since they aspire to 'flexicurity'. They trust more in the job security that their professional profile will provide them than in the stability of the company»... In the Spanish case, the Randstad Workmonitor study on labor mobility shows that Spain is the European country with the highest rate of employed people who are looking for another job.
Professor González-Bree comments, in conclusion, on an example of this type of training: «We have a kind of accelerated MBA, in finance for innovation, for all kinds of functions… CFOs don't see it entirely clearly at first , but, at the end, they are aware that they have received new approaches. In any case, it is clear that, in principle, a legal person is trained for the financial department». González-Bree also remembers the term 'polymath', which refers to people with great capacities for innovation and technology who, in turn, have humanistic skills in their daily work: "they are creative, resilient, versatile, which means a better disposition to generate resources and opportunities" . Qualities that are on the rise to link 'employee management' with 'employee engagement'.