"Transsexuality is not a show"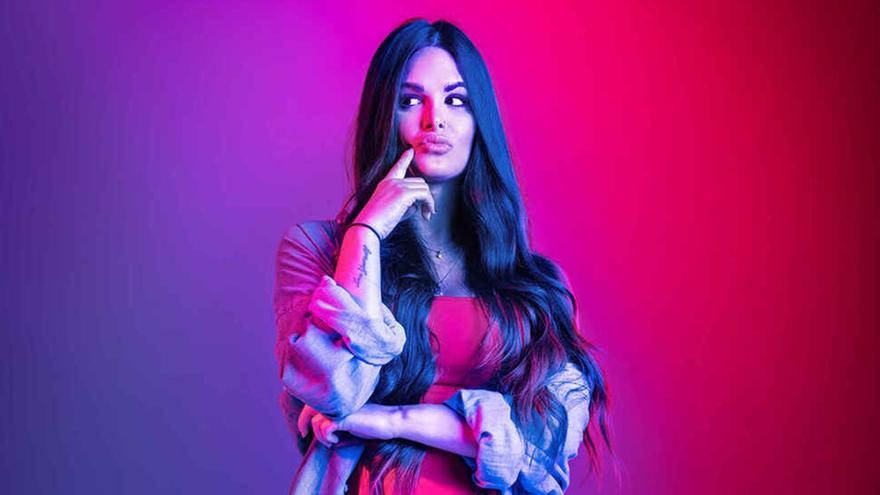 A young Canarian named Nicole Delgado has become the first transsexual to win a "reality show" in Spain, Netflix's "Insiders", a victory with which he intends to give visibility and normality to the group, as he has told Efe in a meeting with the finalists and winners of the program, which is still among the most viewed on the platform.
"In Spain I am the first transsexual to win a reality show and it is sad that in all reality shows, transsexuality is seen as a show because such a complicated transition and gender dysphoria is not a show"says the winner of the platform's mysterious reality show that premiered on the 21st.
Therefore, he adds, it means "to say that being transsexual people can love you and want you to win an award and empathize with that vital need that you have. That will help many girls and boys". With the 100,000 euros prize, Nicole explains, "I am going to finish what I wanted to do, which was my transition."
"Insiders" came to Netflix as one of its great bets for entertainment, with the proclamation of being a pure "reality", where its contestants, in the first episodes of the program, did not know that they were being recorded, because they were made to believe that they were in the last casting phase and that in their coexistence in one area of ​​the house had privacy.
However, 150 microphones and 70 hidden cameras were witnessing at all times the goings-on of the 13 young people who arrived at this alleged last phase of "casting" and verified how one and the other behave differently in front of or behind a camera .
"Netflix asked us to do something different from anything that has been done so far (…). We wanted to go back to the origin of the 'reality' and we have done this kind of collective madness of which we are very happy and proud", tells Efe José Velasco, president of iZen, creative producer of the program that has been led by actress Najwa Nimri (" The paper house ").
The contestants are young people between 21 and 35 years old with varied profiles, ranging from a cook, a councilor, a professional poker player or a clerk in luxury stores, who "have given a great show and made television of the highest quality They have made entertainment, they have managed to make us have fun, to share their lives with them, "added the manager.
All of it facing the most varied tests like having to use a gun or vary your emotions to improve the parameters of a software that supposedly measures all your emotions.
This first edition will not be the only one since, according to Netflix, after the massive "casting" several groups of contestants were chosen, so there are already several recorded editions of the program. However, since the platforms do not offer audience data, it is not known if the contest is succeeding, although it is still among the most viewed on the platform.
MADNESS FOR THE BRAIN
"I give content, I do not crochet", words spoken by Nicole, has become one of the phrases of the program and the essence of what has led her to victory, in her opinion. "I have won for being authentic, for wanting to enjoy it, for not wanting to decipher the plots of a 'reality'. When you go to a 'reality' it is reality television and if you do not offer reality in yourself it will not work. I did. It was me one hundred percent, "he says.
At the gates of victory were three other contestants, Laura, Olaya and Iván. "After all, I think it's brutal. It's a program earthquake (…) it's a bombshell, pure naturalness"Laura, a 25-year-old graduate in Journalism, tells Efe.
"Even being inside, until I have seen it I have not known well what 'Insiders' was about," says Iván, a professional poker player. "I entered the program because they promised me everything I like. Adventures, not knowing what is going to happen, a thousand different situations, ups and downs of sensations, they constantly crushed our brains day after day," he adds.
In the opinion of Olaya, a 21-year-old shop assistant, "Insiders" could be a program "for those who do not like 'reality'." "Maybe a person who does not like 'reality' sees this concept and says how interesting, it has a lot of suspense, many moments of tension, many emotions, it is not focused on what is normally seen in Spain".