Transfers: Barcelona exceeds 150 million revenue from transfers after the sale of Malcom | sports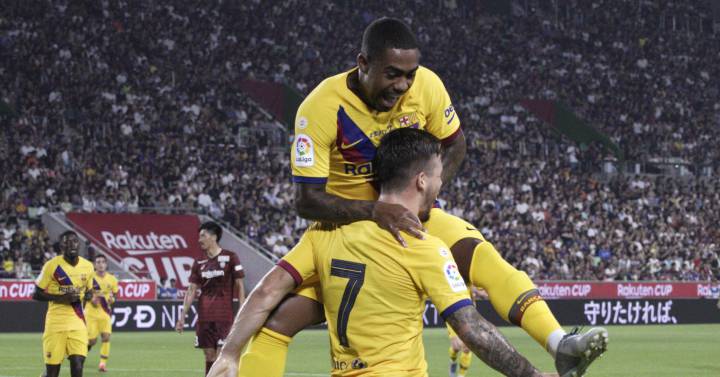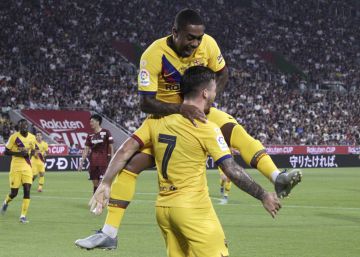 Malcom will play at the Zenit in St. Patersburg starting next season. The leaders of Barcelona reached an agreement with those of the Russian club to transfer the Brazilian forward of 22 years. Zenit will pay 40 million plus five in variables.
The signing of Malcom for Barcelona occurred at the end of July last year and was rocambolesco. The Girondins striker was already flying to Rome, where he was to be introduced as a player of the Italian team. Monchi, then sports director of the Roman club, had reached a pact with the French club and the player, at the expense of the medical check-up. But Barcelona, ​​shortly after Griezmann's signing was frustrated, changed his priorities and was able to forge Malcolm in dizzying negotiations. The Barca club reached an agreement for the transfer with the Girondins for 41 million plus one in variables. And the deal with the player, who signed for five seasons, was quickly closed.
The Brazilian striker leaves Barcelona after having played a season in which he played 15 league games and scored two goals, six Cup games and also two goals, one of them against Real Madrid, and three Champions matches and one goal, the one who scored before Inter.
Now Malcolm goes on to swell Barcelona's transfer list, which adds up to 150 million of revenues for this concept. Malcom is added to a list formed by Cillessen (35 million, Valencia), André Gomes (25, Everton), Paco Alcácer (21, Borussia Dortmund), Denis Suárez (12.9, Celtic), Emerson (6, Betis), Marc Cardona (2,5, Osasuna), Cucurella (2, Getafe) and Sergi Palencia (2, Saint Etienne).
You can follow EL PAÍS Sports in Facebook, Twitter or subscribe here to the Newsletter.