Tragedy at sea: at least one deceased in a zodiac in Lanzarote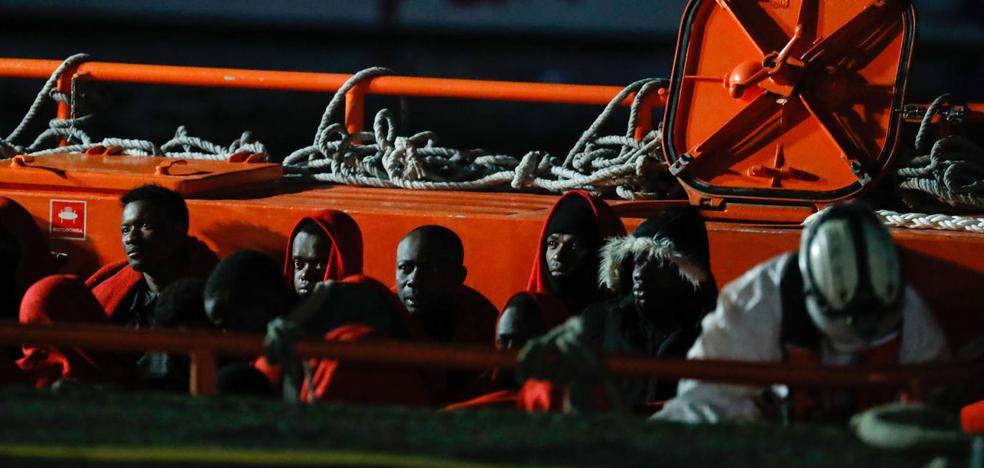 Maritime Rescue has rescued 43 people near the coasts of the islands in a week of migratory rebound
The arrival of a boat on the coast of Lanzarote occurs with the news of at least one deceased person. This was reported in the early hours of this Wednesday by the authorities after rescuing Maritime Rescue a pneumatic with 43 people of sub-Saharan origin on board. Among its occupants, nine other people have also had to be hospitalized, two of them in critical condition.
The zodiac was located by Salvamar Al Nair 37 kilometers east of the coast of Arrecife, with
31 men, 10 women and a babyin addition to a lifeless body.
All of them have been transferred to the port of the capital of Lanzarote, where the survivors have received the first assistance. According to 112, the 9 people hospitalized have symptoms of
hypothermia and dehydration.
At the same time, the Salvamar Macondo has rescued another boat 32 kilometers south of Gran Canaria with 64 occupants of sub-Saharan origin (35 men, 24 women and 5 children), who have been transferred to the port of Arguineguín.
The Canary Islands continue to lead as the deadliest route in all of Europe. Only in 2022, the sea
claimed the lives of 1,784 people on their journeys to the islands. A figure to which must be added the disappeared whose bodies are never recovered.