Traffic cuts in Madrid due to inaction in the face of climate change | Society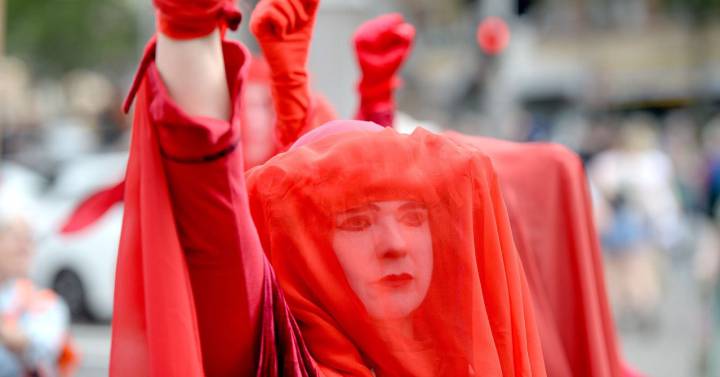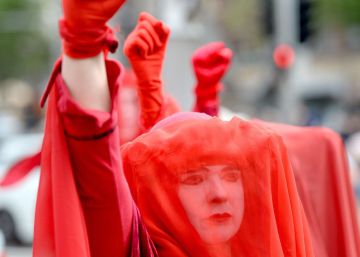 Nearly two hundred people have taken to the streets on Monday in Madrid to protest the inaction of governments to climate change within the mobilizations convened in more than 60 cities around the world by the collective Extintion Rebellion, the global warming activists group. Since 9.30, protesters, mostly young people, have cut traffic on the bridge of the central Raimundo Fernández Villaverde street, which passes over the Castellana – one of the main arteries of Madrid – in both directions, as part of a Unauthorized manifestation. The activists have placed themselves in the center of the high and have chained themselves between them and the railings of the same. Next to them, they have placed a sailboat of about four meters in length to protest the rise of sea water. The National Police has initiated the eviction of the area to reactivate traffic.
The mobilizations convened on Monday on a global scale are part of the first phase of the mobilization week of Extintion Rebellion, He has planned as part of his plan to pressure politicians to address the problem of climate change. To the traffic cut in Madrid, other actions are added as camping around the Castellana.
What is Extintion Rebellion?
The main demand of the collective, which was created in 2018, is that governments declare a "climate and ecological emergency" and take immediate measures to stop it. They define themselves as a nonviolent civil disobedience activist movement. They want to take action in dozens of countries. The group uses an hourglass enclosed in a circle as a logo, which represents the passage of time for many species.
Similar mobilizations are occurring in other cities like Berlin, where there are already activists camped in front of the German Chancellery; Paris where they have occupied a mall, or London, where The police have carried out what the conveners themselves consider "preventive arrests" in the face of protests.
In the case of Berlin, a thousand environmental activists have camped to demand drastic measures to curb climate change. The activists, who have spent the night in stores, are planning to hold workshops, seminars, recreational events and daily yoga classes to culminate next Sunday with a great demonstration.
Meanwhile, hundreds of climate activists from Extinction Rebellion and 'yellow vests' have occupied this Saturday the Italie 2 shopping center in the 13th district of Paris to denounce the consumer society and the climate emergency. "Pollute, consume and shut your mouth", "Destroy the palaces of power. Build houses for the people" or "Radical ecology. Death to capital" are some of the slogans written on the banners displayed by activists shortly after 10.00 Saturday morning, reports French television BFMTV.
The activists arrived in small groups until they overflowed by number the security guards, who have finally let them pass without opposition. They concentrated in the main lobby of the mall and shops quickly lowered the blinds.