Tourists rediscover local destinations and trips abroad plummet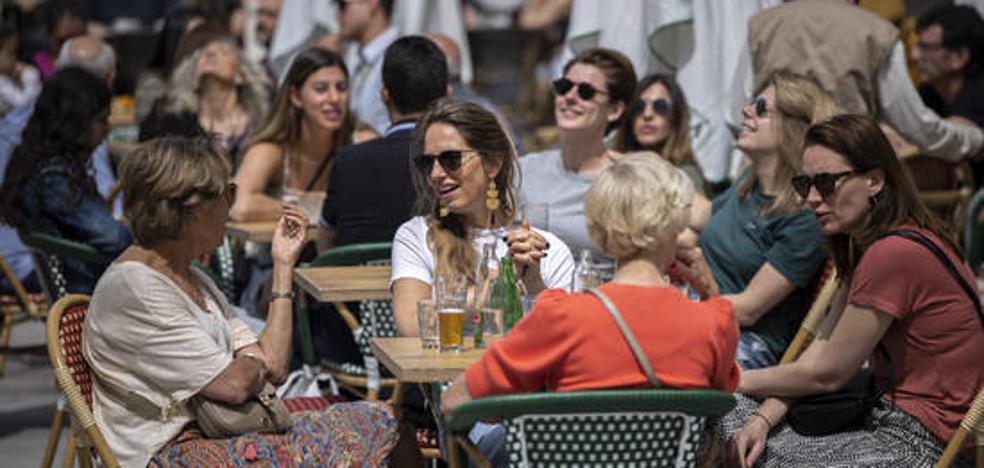 In 2021, only 5% of trips went to another country, which has an impact on the accounts of the sector, which will end the year only 8% below 2019
The pandemic has changed consumption habits and the way of traveling is one of them. After two years in which few Spaniards have dared to leave our country, a new stage is now beginning in which the sector will fight to convince residents to stay in Spain. INE data confirms this trend: only 5% of trips in 2020 and 2021 went abroad, half that before covid.
Thus, in 2019, there were more than 20 million trips abroad on vacation, 10.4% of the total, which meant that 33% of tourist spending that year was for other destinations. Instead, the pandemic forced residents to travel around Spain. In this way, in 2020 there were only 5 million trips outside the country, 5% of the total, a trend that continued in 2021. Thanks to this change in trend, tourist spending abroad was reduced to only 16% .
2022 will be when this trend takes hold, once the restrictions due to the pandemic have disappeared practically all over the world and travelers can freely decide where to spend their vacations. The experts consulted assure that the Spanish have rediscovered their country and now the businessmen of the sector have to launch attractive offers and experiences to keep them. From Exceltur, the tourist employers, they assure that it is still early to know if the decision to stay in Spain even now that you can go abroad include conditions such as war or health security, but they confirm that «the domestic market is the one that more is pulling the sector ».
Jose Luis Zoreda, executive vice president of Exceltur, explains that years ago there were destinations – especially the Balearic and Canary Islands – with problems finding accommodation for the Spanish due to the very high foreign demand, something that was relaxed in the pandemic and allowed nationals to get to know their archipelagos in a much higher volume of visitors.
And all this in a context in which tourism has already recovered practically everything lost in the pandemic. In 2021 there were 143 million trips, getting closer and closer to the 194 million with which 2019 closed. Easter looks very good, with a sales level of 90% compared to the year before the pandemic.
For the summer season the forecasts are more doubtful. Although Juan Antonio Gómez, from Forwardkeys, points out that the pandemic has also changed patterns in this regard, with last-minute reservations or at most a month in advance. As of today, air reservations are still 30% lower than those of 2019 at this time, although they have increased by 200% compared to last year.
Full recovery in summer

Looking ahead to the summer, it is expected that national demand will recover practically in its entirety and that foreign demand will go a little slower. The tourist consumption of Spaniards will be 0.1% higher than the third quarter of 2019, but for the last three months of the year, Exceltur's forecasts point to it becoming almost 1% higher.
And more tourists, more income. The billing of the sector will also increase after two years with the consumption retained. Data from the Ministry of Tourism point to an increase in the purchasing power of travelers arriving in Spain, with 26% more reservations for first-class plane seats than in April 2019. "There is a great thirst for travel and confidence in that traveling to Spain is safe", said Fernando Valdés, Secretary of State for Tourism. There is a "greater willingness to spend on travel" after two years leaving very little due to mobility restrictions. "The traveler is willing to pay more, he is more interested in a quality product and better experiences," he said.
From the Spanish Confederation of Hotels (Cehat) they point in the same direction, with good expectations for the second quarter despite the conflict in Ukraine. They recall that of the total number of tourists who traveled to Spain in 2019, 54% were nationals, a figure that has now increased to 62%.