'Tourist': a spectacular jazz and 'deep house' cocktail and a St. Germain masterpiece | Blog North American route and beyond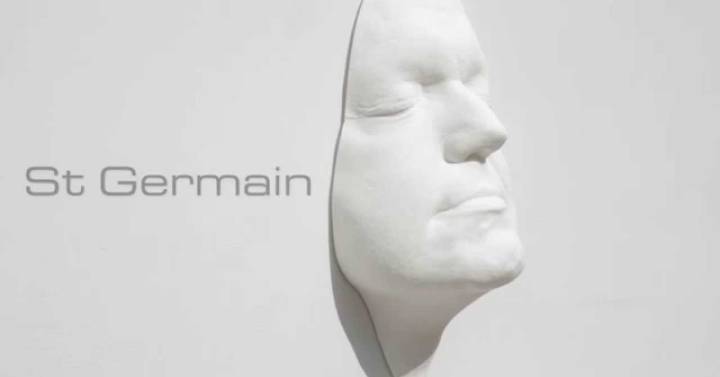 Ludovic Navarre tells that an accident in a windsurfing sports competition at the age of 15 led him to music. He wanted to be a professional on the waves and, after being forced to stop competing, he ended up obsessing over new technologies. "I discovered my second life," he confesses. That second life passed through a computer applied to the rhythm. Navarre would end up being artistically called St Germain and the boy who went to surfer revolutionized French music and the international jazz scene with the album Tourist.
Published May 2000, Tourist became a phenomenon of more than four million sales. The definitive confirmation of a new talent in French popular music who, in the mid-nineties, had been hired as a record producer to record his first songs after DJing for a friend in a Belgian record store. Some guy from a record company who was in the store heard his mix and invited him to record on the American label, Atom Record. "It was a very creative period," he says today from France. "I had a lot of inspiration, which was reinforced by the great international reception of my first album Boulevard in 1995. All of this fueled my desire to explore the fusion of blues, jazz, Latin and dub ".
Yes Boulevard anticipated a restless musician, creator of absorbing rhythmic atmospheres from his jazzy flow, Tourist he broke the creative and aesthetic canons of his time. Mixed house and jazz, it sampled fragments of songs by Dave Brubeck and vocals by Marlina Shaw and, in short, offered a soundscape as refreshing as it was groundbreaking. "To be honest, my real goal was to please myself, to do what I was looking for, but it is true that it was one of my most difficult productions because I had signed Blue Note and it had to offer a level," explains Navarre.
TouristIt was backed by the legendary Blue Note label, created in 1939 and the promoter of great jazz icons such as Miles Davis, John Coltrane, Art Blackley or Sonny Rollins, but at no time was it intended for the conventional listener. It opened new horizons in its sound fluidity, looking at continents such as Latin America or Africa. "Blues and jazz are my long-time favorite music with artists like Lightin'Hopkins and John Lee Hooker. I wanted to incorporate these unique sounds and voices into my songs those years. I'm more attracted to African-American artists. " And it consisted of an unbeatable start: the song 'Rose Rouge', which toured the entire planet with that rhythmic force. "It became the iconic title, which still works today. It was used in commercials, fashion shows, bars, pubs, shops… It was even used by the Rolling Stones during their tour. Jorja Smith's version last year was a good surprise! "
To celebrate the 20th anniversary of the publication of Tourist, now Navarre has invited producers, DJs and remixers from the United Kingdom, South Africa, the United States and France to review the album. There's AtJazz, Terry Laird, Dj Deep and Traumer, Nightmares on Wax, JoVonn, Ron Trent, Black Motion, Osunlade and Jullian Gomes. A revision that does not lose strength of a disc that does not lose validity. New colors for a masterpiece that would usher in a golden age in electronic-tinged French music with the flourishing of St Germain, but also Daft Punk, Air, Saint Etienne and Justice.