Tourism of the Canary Islands attends the Salon des Vacances in Brussels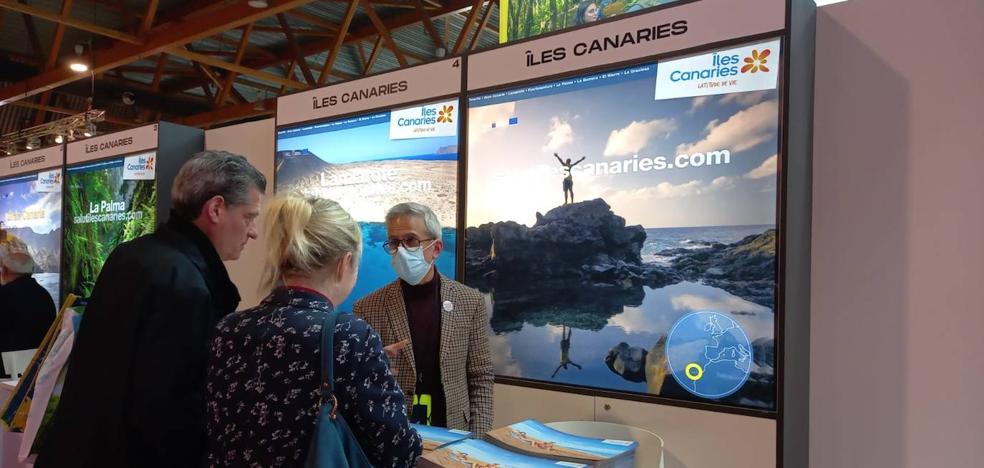 The attendees who attended the most important event in Belgium, have been able to find detailed information about the Canary Islands
Canary Islands Tourism participated in the '
Salon des Vacances in Brussels', held this past weekend in Belgium to consolidate the loyalty of Belgian tourists.
The Minister of Tourism, Industry and Commerce of the Government of the Canary Islands, Yaiza Castilla, recalls that
It is the most important fair in Belgiumso the presence of the Islands "is essential as a commitment to continue attracting and strengthening the loyalty of the Belgian visitor, who seeks to rest in a tourist destination with good weather a few hours' flight away, and who to a large extent already knows us" .
Before the pandemic, approximately
400,000 tourists from Belgium visited the Islandswith an average cost of 1,195 euros per trip and staying around ten days in the Archipelago.
In 2019, the
47% of Belgians who visited the Canary Islands were adults between 50 and 70 years old and 57% traveled as a couple. Resting and getting to know the Archipelago were their main motivations and what they value the most are, above all, the climate, the sea and safety.
Airlines such as Brussels Airlines, Touristic Aviation Services, TUI fly or Ryanair support the Canary Islands' commitment to the Belgian market with more than 45 weekly flights planned for the 2022 summer season from Brussels, Liège and Ostend to different airports in the Canary Islands. In the past winter,
59 weekly flights joined these Belgian cities with Tenerife, Gran Canaria, Lanzarote and Fuerteventura, increasing the number of places by 14.6% compared to the previous year.
Scheduled for February 2022, after a year of hiatus due to the pandemic, the
Salon des Vacances in Brussels was finally held from March 24 to 27 at the Brussels Expo, with the theme of "inspiration to travel better". During these three days, visitors have been able to learn about the so-called 'slow travel' or alternative and sustainable tourism, to which the traveler devotes more and more attention trying to combine their vacations with respect for the environment.
The visitors of this fair, which in its last edition of 2020 amounted to more than 93,000, have also been able to
discover various possibilities to enjoy culture and nature, with a specific area dedicated to camping. Family vacation proposals, as well as sports and adventure excursions, also occupied an important place in the stands of the different exhibitors.
In this sense, the Belgians who attend this show in search of destinations for their next vacations have been able to find detailed information about the Canary Islands at the stand of
Turespañain which the Archipelago was present with five counters, with representation from Lanzarote, Gran Canaria, Fuerteventura and La Palma under the umbrella of Tourism of the Canary Islands, whose participation was co-financed 85% by the European Regional Development Fund (ERDF).