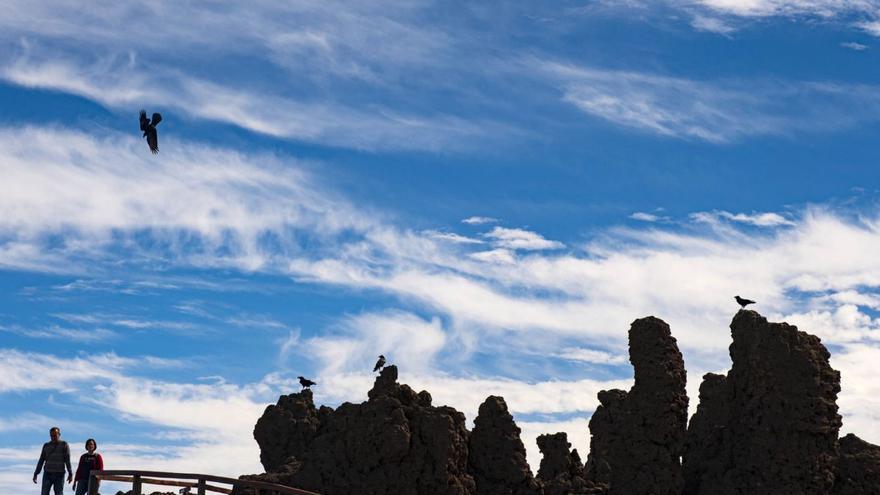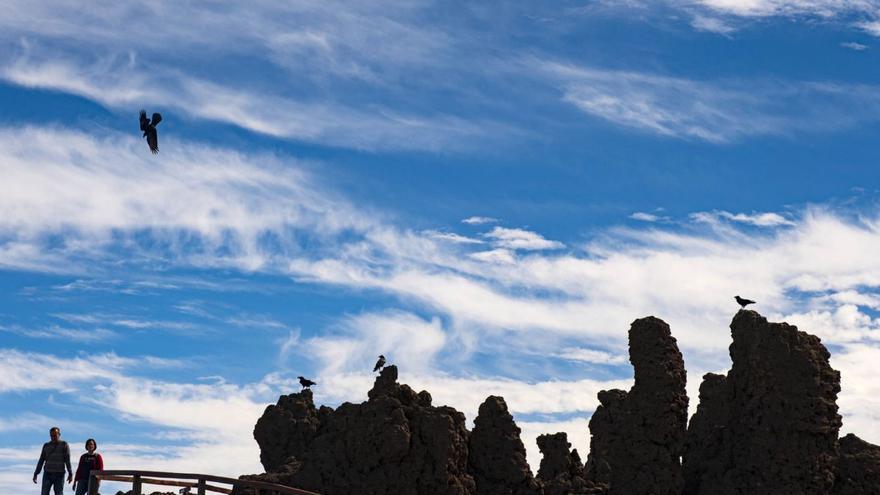 The streets of Los Llanos de Aridane and El Paso are no longer what they used to be. The life they overflowed, especially on weekends, no longer exists. You don't breathe the usual hubbub. After the complicated months of confinement by Covid-19, now it is the volcano that hits. And many small businesses in both municipalities are suffocated by so many atypical and low-activity months that some of them have had to close their doors forever. A situation that they doubt that they can last much longer if there are no changes and there begins to be more movement of people. For this reason, they regret that, at first, messages against the arrival of visitors to see the volcano have dissuaded many people from approaching La Palma and consuming.
"These kinds of extremist and irrational comments, in my opinion, about tourists coming to gloat over the volcano's misfortunes, have caused a scare in tourism," says Fran, owner of the La casa haunted hostel in El Paso. From their point of view, what you have to do is "move forward" the island's economy and encourage investment, since visitors will leave money in shops, restaurants and accommodation establishments on La Palma. This opinion is shared by all those who live off the tourist, such as María Rodríguez, who has a souvenir shop near the central square of Los Llanos and who is very concerned because "no one is seen on the street", not only in the last weeks, but for months because of the pandemic. "This is just the final blow, and it looks like it will go on for a long time," he adds.
The situation is just as difficult for restoration. Added to the lack of tourists is the fact that few people want to leave their homes because of the ash and sadness that Cumbre Vieja brings with it. Handy is the owner of the restaurant El Búnker, in the heart of Los Llanos, and assures that the economic situation they are going through is "complicated" in every way, to the point that he does not hesitate to affirm that his is "the sector most affected on the island »by the eruption. And furthermore, he insists, the promised aid is not reaching them either, neither to them nor to those directly affected by the volcano. "We don't want them to give us anything, but a few pauses in receipts and taxes could be useful, because in no time I have to pay a quarterly fee and I don't know where I'm going to get the money from," reasons the young man from the empty terrace of your establishment in the middle of lunchtime.
All three also focus on what they consider a "fiasco" like the shuttle buses that take visitors directly to Tajuya to see the volcano from there. First, because it is free, so no money is left on the island, but it is their own citizens that pay for the excursion with their taxes, in the words of María Rodríguez. Second, Fran and Handy qualify, because this coach goes directly from Breña Alta to the viewpoint and returns, without making stops in El Paso, Los Llanos or Tazacorte, so the visitor does not consume anything in the most affected towns.
Perhaps the ones who are saving the most are the small hotel and non-hotel establishments in these municipalities. Fran's hostel is found, practically every day, full of visitors, especially Canaries and Peninsular. For their part, according to the director of the Hotel Benahoare, in Los Llanos, the support staff and journalists are occupying, with long-term stays, most of their rooms. It is a small hotel, so there are few spaces for visitors that exist, and they tend to be occupied especially on weekends. Alessandro, who runs the Vagamundo hostel, in the same municipality, also emphasizes that there has been "movement", and that October has behaved "better than usual", with the arrival of many backpackers who come to the island, adduced by the volcano. However, these very short-term reserves -generally one night- and the presence of ash in the environment cause hoteliers to have to clean bedding, towels and other items almost daily, increasing the usual workload in the restaurant. cleaning.
The messages that were seen in networks and the media criticizing tourists for going to the island to see the volcano, understanding that they gloated and celebrated the misfortune of those who lost everything, have penetrated potential visitors. According to Daniel Parra and his friends, natives of Cuenca, and Konrad Lindner, of San Sebastián, they felt objections before finally deciding to go to La Palma these days. "At the beginning, he gave me a bit of respect and modesty in the establishments in case people rebuked me, but it passed me right away because I only found a good deal," explains the Donostiarra. For its part, the Castilian-Manchego group thought a lot about appearing on the Isla Bonita, despite the fact that they really wanted to do so, out of shame to what they will say.
However, those concerns were dispelled and finally both Lindner and his daughters Ada and Mía, as well as Parra and his colleagues are on the island. "We have seen the volcano from afar, I thought they would let us be closer, but even so it is amazing … This is something unique in life," says one of Cuenca's friends. For his part, the Basque wants to teach his little ones what a volcano is like up close, something that is «very educational for them», in his opinion, and in this way they also help the commercial fabric of the Island «because we know what They are having a bad time and it is necessary to reactivate the economy ».
Julio and Maritxu, also from the Basque Country, are regulars to La Palma, where they usually go every year because they are in love with its landscapes and the outdoor activities it offers them, such as fishing or hiking. On this occasion, they brought a friend, Alfonso, not only to see the volcano, but also to fall in love with this territory: «La Palma, despite everything, is still the Isla Bonita, and that is worth showing ».