Tourism: innovative solutions are sought | Innovation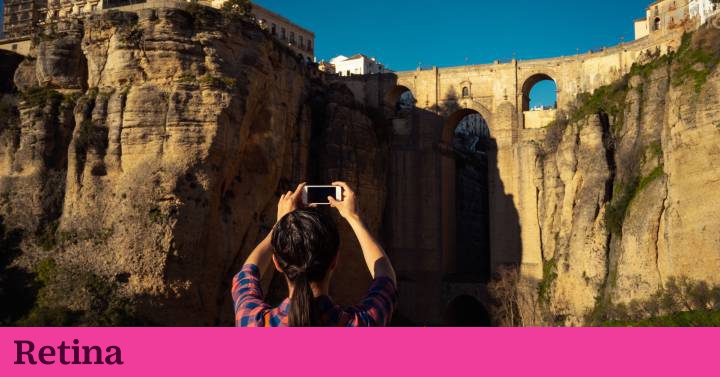 What seemed like a science fiction movie (citizens with masks on the streets, visits to public places with obligatory social distance, scrupulous hygiene measures even to greet us) has become our new normal. However, beyond the coronavirus crisis, it is time to assume that the time has come to reinvent key sectors for our economy, such as tourism: an activity weighing more than 12% of GDP in Spain and close to 14 % In Andalucia.
For this reason, CTA has launched the CTA Tourism Challenge # PostCOVID19, open until June 1 to reward technological projects that help the sector recover. Currently, it is time to look to the future with optimism and consider the current situation as a very opportune scenario to face new challenges that strengthen this area through three key concepts to achieve it: technology, sustainability and security. There is no going back, the application of innovative technological formulas will be a fundamental tool to reactivate local tourism and the domestic market in the short term; later, with the reopening of airspace, to encourage international travel. "Creativity and innovation will be crucial tools in the recovery scenario," says Elías Atienza, general director of the Technological Corporation of Andalusia (CTA). "New technologies, and especially their application through open innovation initiatives, can help identify projects and generate initiatives that help boost the economy."
The so-called new normality generates new tourist interests and, of course, a new type of customer, who will be more demanding and cautious when packing and traveling the world. How? Choosing hotels, restaurants and other establishments that allow you to interact quickly, comfortably and without physical contact, through the digitization of processes such as check-in, forms of payment contactless, the home automation of the spaces you visit … Also demanding the maximum hygiene of the spaces you occupy during your tourist experience, with the peace of mind of having adequate disinfection systems to avoid COVID-19 and mechanisms to check and certify their cleanliness.
This new tourist will also look for personalized experiences according to their needs, characteristics and preferences (something that Big Data and artificial intelligence will facilitate); will choose new leisure activities where contact or face-to-face assistance are not essential, thanks to virtual and augmented reality to "live" in remote simulated experiences, interaction with museums, monuments or natural spaces through technology… Can the traveler in the age of postcoronavirus dream of more technological support to feel safe? Possibly it is to a greater extent if, through an application on its own smartphone, traceability is available that allows you to identify interactions with other tourists to prevent possible infections.
Increased competitiveness and efficiency
On the other hand, technology can also help the sector to predict and adapt to customer preferences, to the management of smart tourist destinations, to improve efficiency in occupancy or cost management … providing tourism companies with many innovative opportunities to strengthen business. "Technology and innovation are essential for tourism businesses to become stronger and more efficient and competitive in this new environment of uncertainty. Technologies such as Big Data, biotechnology, virtual reality and augmented reality, among many others, can help the sector in aspects as crucial as predicting and adapting to customer preferences. For this reason, technology is a differential element to respond to all these demands ", clarifies the CEO of CTA.
This tourist revolution is already unstoppable. And with the aim of supporting those initiatives based on science and technology capable of contributing to it, the Andalusian Technological Corporation – an organization that has been promoting the interrelation between companies, universities, research centers and public administrations for development for almost 14 years of innovative projects– launches the CTA Tourism Challenge # PostCOVID19: an ambitious recovery plan for the sector in Andalusia that will reward technological solutions that are adapted to the new patterns of tourist demand and to the increase in competitiveness in the sector after the coronavirus crisis. "This proposal is aimed at individuals or legal entities that present an innovative solution. They can be companies of any sector and size (including startups), technology centers, researchers or innovative people. In addition, the project they present can be applied to another entity, which may be a tourism company, for example. We are receiving a lot of interest from entrepreneurs ". The prize, endowed with € 15,000, must be used to carry out the award-winning pilot project.
For more information, click here