Touch-ups in your old car will not allow you to achieve the environmental label | Economy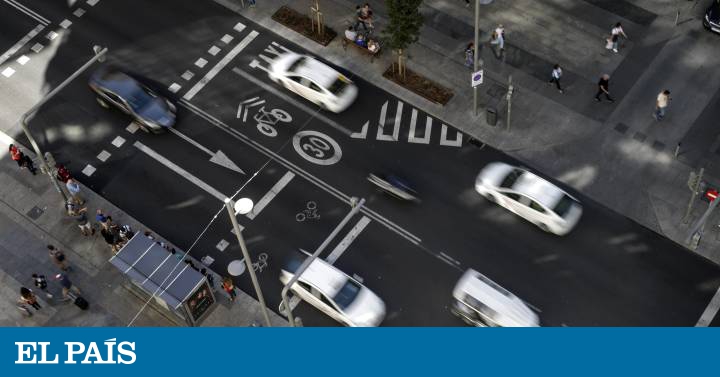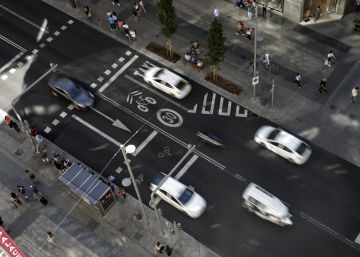 Barcelona restricts circulation 85,000 vehicles in a large area of ​​the city since January 1, when it enabled the low emission zone. Central Madrid, a much smaller area, was released before the end of 2018. And the Government intends to push these same limitations to the 150 municipalities with more than 150,000 inhabitants in Spain. The objective is to reduce pollution in large urban centers. Those affected are vans, cars and motorcycles that do not have the environmental badge distributed by the General Directorate of Traffic (DGT) because they were registered before 2014, in the case of gasoline passenger cars prior to the Euro 3 standard (registered before of the year 2000), and the diesel prior to the Euro 4 standard (usually acquired before 2005 or 2006). 30% of the vehicle fleet without this label is responsible for 70% of the pollution.
The measure requires an important renovation of the park just when vehicle registrations (new) fall and grow second-hand sales. But José Manuel Núñez, a transport entrepreneur who created the company 03 Protégelo with other partners in 2015, has another idea: to set up hydrocarbon catalysts that reduce the emission of carbon dioxide, nitrogen oxides and polluting particles. The company has patented a gadget that has already obtained quality certificates from RÜV Rheinland. It works from different components that allow reducing polluting emissions. But there is an advantage, he explains, since his device can increase the burning of fuel (up to 95%) thanks to an increase in oxygen injection, which generates higher engine performance and, at the same time, an extra gain in energy efficiency.
Installed devices
03 Protect it has installed thousands of devices in vehicle fleets, but mostly as evidence. He collaborates with the Union of Small Farmers and Ranchers, with Iberia Handling and has started a pilot with Agromán, of the Acciona group. One of its catalysts for a normal vehicle it can cost about 145 euros (separate labor). "We have installed a significant amount of catalysts in all types of vehicles, from cars to vans, trucks, agricultural machinery, airport vehicles or generators," explains Núñez. According to their studies, the reduction of nitrogen oxides can reach a fork that ranges from 10% to 25%; those of carbon monoxide, 50%; those of carbon dioxide, between 10% and 20%, and fine particles, more than 50%.
But it has a problem. Despite mounting that catalyst and reducing emissions, vehicle owners could not have an environmental label. "The labeling has been based on vehicle technology, but in no case on the emissions it emits after post-approval tests," says Nacho Pérez, CEO of Ircongas, a company specialized in installing hybrid gas systems in propelled vehicles. With gasoline Pérez does not rule out that in the future, as a result of the need to introduce modifications to the system, the DGT makes changes.
Sources from the Ministry of Industry indicate that the installation of the hydrocarbon catalyst is possible, and even its approval, provided that there is no guarantee of safety problems. And they add that a modification is being made in the vehicle reform manual (a 2010 decree that sets the procedure for making changes to a vehicle) to install "approved adaptive emission control devices". It would be the previous step so that these changes could be considered for environmental purposes. The other question is whether the DGT would be in a position to introduce a new label for modified vehicles, since the current ones are governed almost exclusively for cars leaving factories. From Traffic they deny that a modification is being proposed that allows the circulation of vehicles with catalysts, for example, in the low emission zone of Barcelona.
London as an example
Núñez believes that the Government should allow a report on the suitability of these devices made by the Higher Council for Scientific Research (CSIC) to help achieve the environmental device. London has a low emission zone in which certain vehicles that are outside the regulations can obtain a traffic permit in the restricted area if certain devices accepted by the Administration are mounted. But these are devices for trucks or specific buses, for which specific tests have been made. In the case of the catalysts developed by 03 Protect it, it would be very difficult, because its qualification would have to be done in all vehicle models, which would involve an investment – in addition to the time needed to carry out the tests – huge for a company of just five years and whose turnover is around 100,000 euros. "The homologation would be by engine and would have to be done on all engines," says Núñez.
A spokeswoman for the Ganvam vehicle sellers association explains that, in some cases, an improvement of the environmental label issued by the DGT can be obtained. When vehicles registered with emission levels between Euro 4 / IV and Euro 6 / VI are coupled with a system to also operate with liquefied petroleum gas (LPG) or compressed natural gas (CNG), the doors are opened to obtain the Eco label. The same label from which combustion vehicles benefit to which a hybrid electric system is added or all propulsion is modified so that they are only powered by electric batteries. "In general, vehicles transformed to run on gas, if they meet the requirements of the C mark, can be reclassified as Eco," he says. In order to achieve the label, the changes made to the car must be sent before the DGT.
The problem is that the modification to an electric vehicle is extremely expensive and ends up being almost always discarded, but the commitment to gas can have costs starting at 900 euros.