TotoSalvio, accused of running over his wife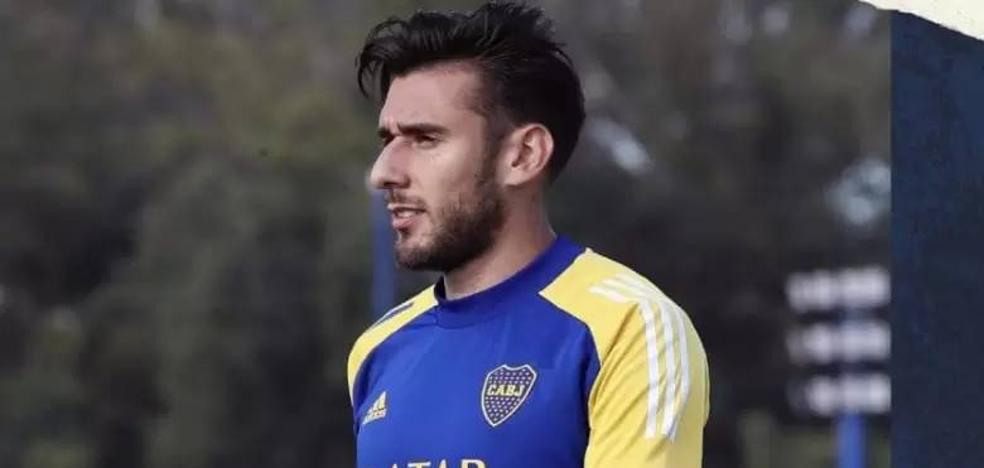 Eduardo Salvio, a Boca Juniors player, is accused of "injuries in the context of gender violence." He is unaccounted for
Edward Salvioa Boca Juniors player and former player of teams like Atlético and Benfica, is
Accused of running over his ex-wife and going on the run in his car after the event.
Magalí Aravena, his wife, and mother of his children, denounced that she was run over by the soccer player in Puerto Madero.
As confirmed by the police
the soccer player ran over her with his vehicle after an argument in Buenos Airesafter the complaint of Magalí Agavena, mother of his two children, .
«Salvio advanced with the intention of leaving the place and hit Aravena in his right leg with the front wheels.
The woman fell to the floor. Situation that was taken advantage of by the footballer to backtrack and leave the place«, explained the Argentine police in statements collected by 'La Nación'.
The player's defense ensures that
'Toto' Salvio is innocent and there are witnesses.
«It goes with a witness and several tests that prove his innocence«, Said the lawyer, aware of the injury report presented by Magalí Aravena, who was treated at the Argerich hospital in the Buenos Aires capital last morning.
This was the attack on the wife of the Argentine player

The footballer is missing and the Police have issued a search and arrest warrant against him.