Total success of Madness XIV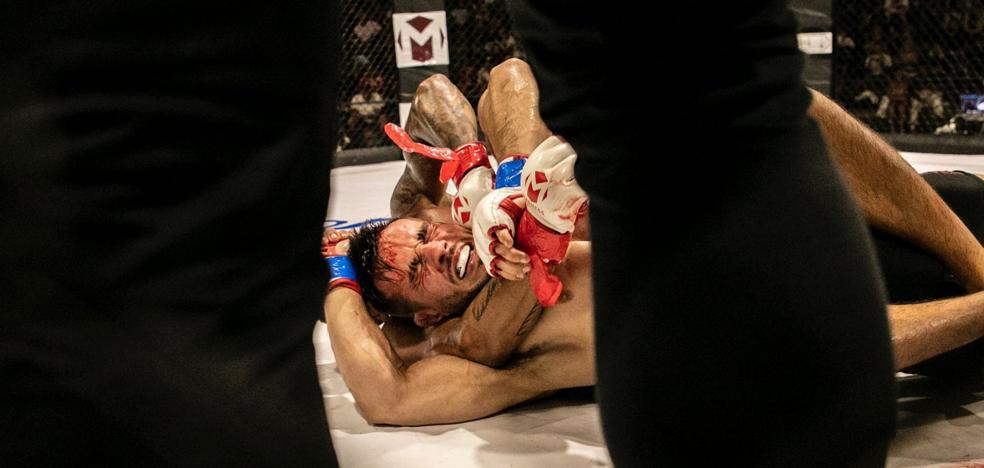 contact sports
The Juan Beltrán Sierra welcomed more than 800 people to live a spectacular day
The Juan Beltran Sierra
dressed up the weekend to host a
successful Madness XIVwhere more than 800 people experienced the best mixed martial arts with 15 high-level fights.
As for the
amateur fightsJesús Gómez defeated Hobollah, Quesada defeated Tinguaro, Segador defeated Ian by submission, Yuze defeated Falcón, Carballo defeated Tomás Déniz, Dorian defeated Analdo, Sais defeated Yeremay, Juan Javier defeated Rey, and Santana defeated Grey.
On the other hand,
in the professionals there was also a lot of brightness. Abenohara Navarro defeated Yamila by unanimous decision; Rogelio beat Lanza; Jocimar Ferreira beat Rowan Martín and Jonay Sánchez beat Aratz Garmendia. It was a high quality night.
From the organization they want
thank everyone who made this exciting evening possible: Sepcan, Sapcan, Abianyera, Ohana, Bar Perico, Monkey Shishas, ​​Gym Puerto, Paparazzi, Tumakan, Grupo Power Canarias, José Ojeda, La Salema, Ca Manolo 7 Palmas, Maresa, Figueroa Barbers and La Pata Caliente Jinámar.