Torres will ask Sánchez to discount 100% Canarian land transport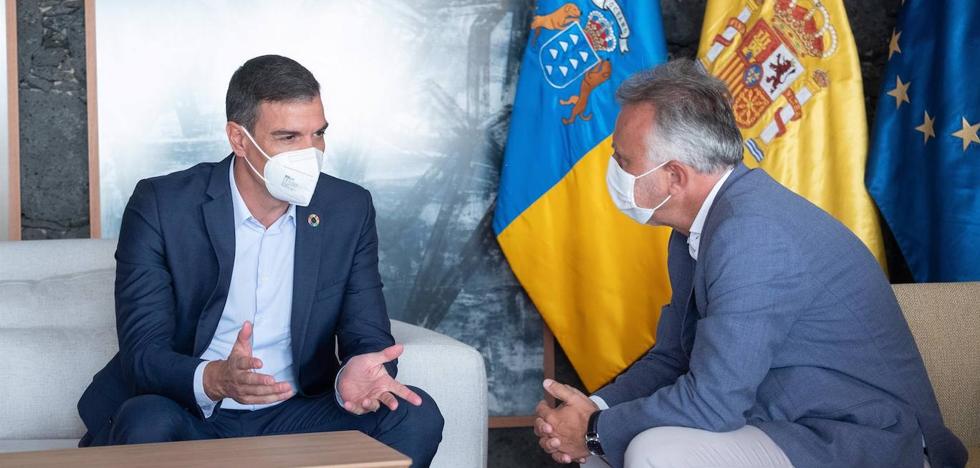 The pact groups have already demanded that the situation in the region be equated to that of the Balearic Islands
The head of the Canarian Executive, Ángel Víctor Torres, will ask the President of the Government, Pedro Sánchez, in Lanzarote, that the State raise its subsidy for regular land transport of passengers in the Islands to 100%, as has been agreed for the Balearics.
This was announced this Friday by the regional councilor for the area, Sebastián Franquis, who stressed that the Canarian Executive recognizes the effort made by the Sánchez Government in agreeing that
from next September 1 will increase from 30 to 50% your bonus to intercity transport in the Canary Islands.
A measure that two of the government partners of the Canarian socialists, Podemos and ASG, have asked to be equated to the 100% bonus that is proposed for the train in the other Spanish archipelago.
In this regard, Franquis has said that the Canarian Government "defends" that in this new state aid already committed to 50%
include the Tenerife tram and also urban transport that operates in each island of the archipelago, an aspiration that he hopes will be reflected at the end of this month in the agreement that will be signed for this purpose, which would be equivalent to a contribution of 23 million euros by the State, by increasing in 9 million the aid granted so far.
Franquis has underlined that this increased bonus will mean that the
monthly transport vouchers, with unlimited use, start to cost 5 euros in La Gomera and El Hierro; 10 euros in Lanzarote and Fuerteventura; 12.50 euros in La Palma; 14 in Gran Canaria and 19 in Tenerife.
What is now worrying the regular passenger transport companies in the Canary Islands, whose occupancy is 85%, is that this aid
demand is going to increase significantly and they cannot absorb it because "the buses are what they are and their staff too", the counselor has referred.
Franquis has also specified that the Government of Spain
yes it complies with what the REF establishes Regarding the aid it provides to the integrated transport system of the Canary Islands, which makes up maritime, air and land transport, and is subsidized with 606 million euros, of which 90% are state funds.
The counselor has highlighted that in the Canary Islands there are 113 million users of land transport, of which 103 million use a voucher.