Torres: "We have absolutely nothing to hide"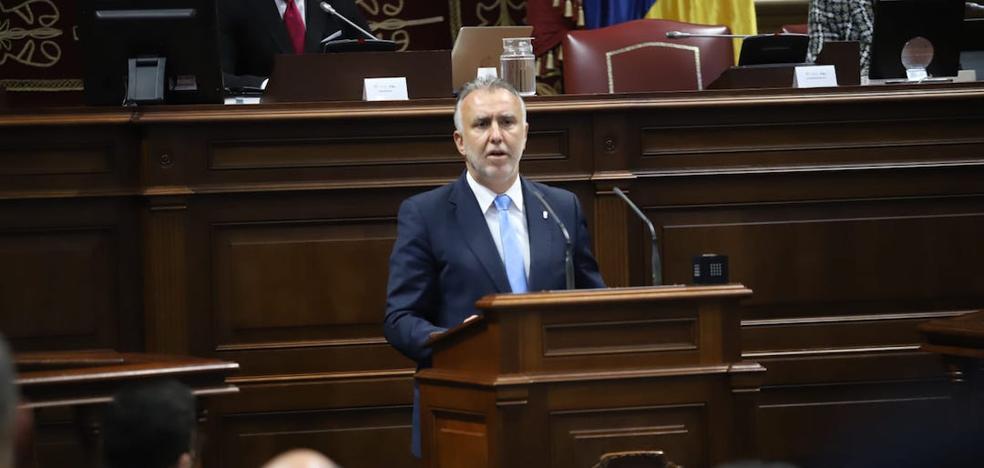 case masks
The President of the Canary Government guarantees that they will recover the 4 million euros delivered to the company RR7
Ángel Víctor Torres has expressed his confidence in the Justice to solve the mask case,
revealed by CANARIAS7and does not object to the collaboration of its Executive with the Anti-Corruption Prosecutor's Office, which is investigating the Government of the Canary Islands for alleged crimes of prevarication and embezzlement of public funds.
"We have absolutely nothing to hide," he assured this Tuesday in plenary session of Parliament in response to questions from CC and PP.
Both political formations criticized the Canarian president for the lack of transparency regarding the payment of
4 million euros to the company RR7 for a million masks that were never delivered and whose interests add up to almost an additional million.
"What this investigation reveals is the lightness with which the Government manages public funds and its lack of rigor," he said.
Australian Navarro, who threatened to start a commission of inquiry. To these statements were added those of
Paul Rodriguez who also asked the president to assume responsibilities.
Torres, for his part, insisted that there was no opacity as long as the resolutions of the contracts and the beginning of the investigation were made public. In addition, he valued that it was the Government that went 'motu proprio' to the Prosecutor's Office to detail the
thirteen attempts carried out by the Tax Agency, without any success, to collect funds or assets from the RR7 company.
In this sense, the president guaranteed that they will not skimp on initiatives to recover the payment. "We are going to recover every last euro," he said.