Torres replies that he has already spoken twice in full about the case Masks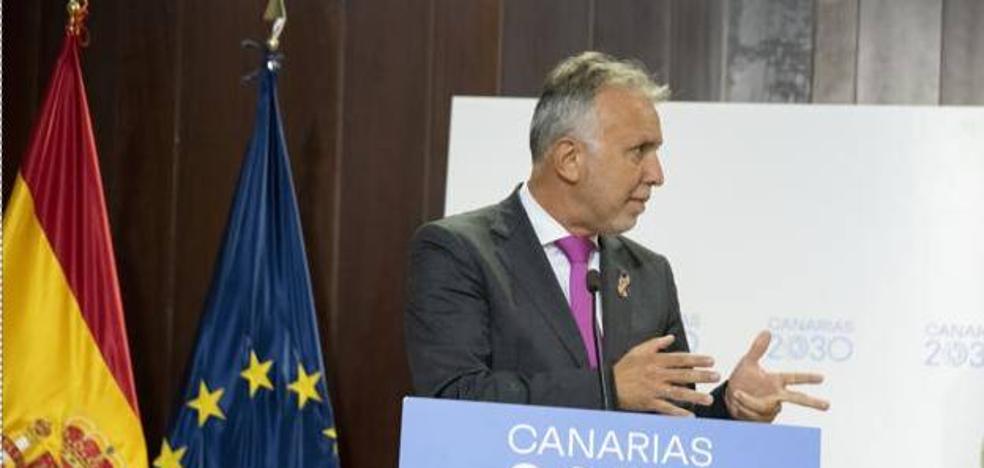 The President of the Canary Islands answers the opposition regarding the complaint filed by Anticorruption against the director of the Canary Islands Health Service, Conrado Domínguez
The president of the Canary Islands, Ángel Víctor Torres, responded this Thursday to the opposition and said that
He has already spoken twice before the plenary session of Parliament at the request of the parliamentary groups on
the case Masks.
Torres has made these statements to the media after the opposition yesterday
ask for explanations on why the Anti-Corruption Prosecutor's Office has filed a complaint against the director of the Canarian Health Service, Conrado Domínguez, for the payment of
four million euros in May 2020 for the purchase of some masks that were never delivered.
The president recalled that the Minister of Health, Blas Trujillo, has also appeared; and yesterday Conrado Domínguez gave explanations and stressed that the Government's priority is «
recover financial funds« and cooperate with justice.
He has defended the right to the presumption of innocence and has clarified that the will of the Executive has been none other than «
respond to the general interest«.
«The masks did not reach the Canary Health Service nor do we have the financial funds
in the public treasury«, Torres has stated, for which he has said that the autonomous community is an affected party.