Torres reiterates his commitment to 5% for education in 2023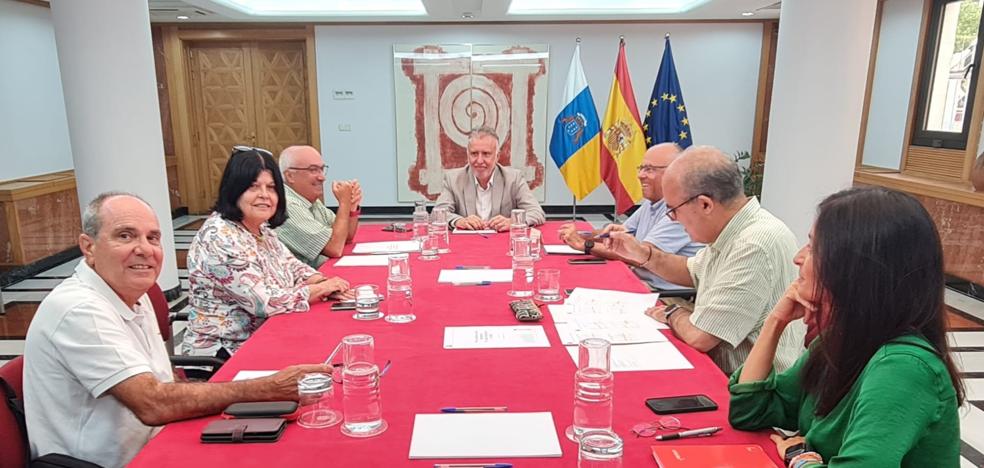 The platform has insisted on the need to implement 0-3 years and to continue increasing the teaching staff
Balancing the educational gap that exists between the Canary Islands and the rest of the autonomous communities is the main claim of the 5% Platform for education, which met again with President Ángel Víctor Torres this Monday. Despite acknowledging the efforts of recent years, they consider that the data continues to be "alarming" and the trend has not been reversed.
The platform therefore insisted on the need to accelerate, among other measures, the implementation of 0-3 years and to increase the teaching staff even more than what is being done in order to reduce this gap and offer an education of higher quality.
They explain in a note, using a health metaphor, that the financing provided for in the Canarian Education Law (2014) and the development of the objectives it contains is the "treatment" that will help to deal with the problems that plague Canarian education .
long haul

The group recalls that the law had a long gestation process of high social and educational value. It arose from a popular legislative initiative with broad social support and is based on a rigorous diagnosis of education in the Canary Islands, prepared by the Parliament of the Canary Islands, and on a
Social Pact for Education -of which 10 years have passed- promoted by the School Council of the Canary Islands and signed by the different social and educational agents that compose it.
"The accelerated improvement of education in the Canary Islands is key if we want to reduce our educational gap, but it is not a chimera but a possible horizon," the note continues. In this sense, the platform pointed to the case of Extremadura, which, being a community with a lower per capita income than the Canary Islands, has managed to improve its educational indicators, reducing its gap with the rest of the communities through an investment in education sustained over time by above 5%, regardless of the political color of the governments in power.
"The Canary Islands deserve a quality public education that contributes to the development and consolidation of a more just, equitable and sustainable society," they conclude.