Torres on the Masks case: "We are going to recover every last euro"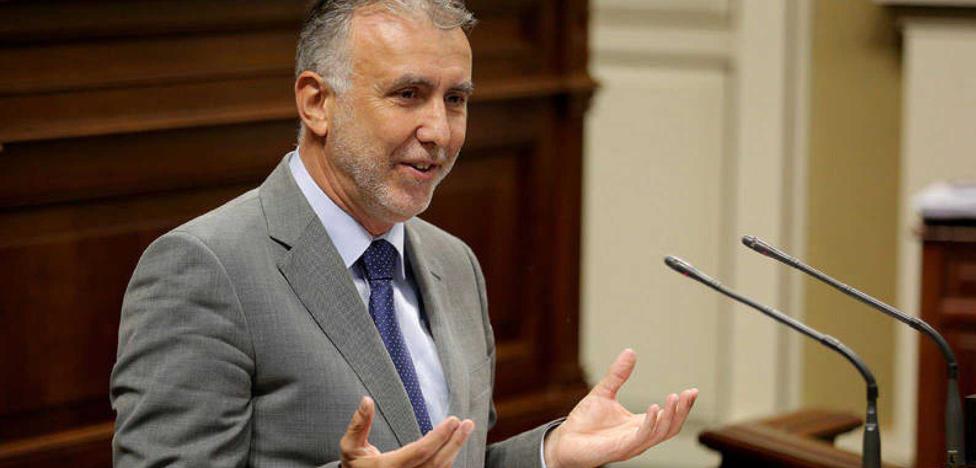 canary islands parliament
PP and CC asked the president in the session this Tuesday
"We are going to recover every last euro," said the president of the Canary Islands, Ángel Víctor Torres, on Tuesday in the plenary session of Parliament in relation to the Masks case, which was revealed
for this newspaper.
Torres has answered two questions from Australia Navarro, from the Popular Party, and Pablo Rodríguez, from the Canarian Coalition, on this matter and the
possible political responsibilities.
The head of the Executive has stressed that the Government "has nothing to hide" and that it fully collaborates with the Prosecutor's Office in the open investigation. In this sense, he recalled that last week it was agreed to send the Anti-Corruption the detail of the thirteen attempts by the Tax Agency to recover the
€4 million (plus some 800,000 euros in interest) delivered to RR7 in 2020 for one million masks that were never delivered to the Canary Islands Health Service. The Prosecutor's Office has also been informed of RR7's new offer to now deliver 1.2 million masks.
Torres asked Australia Navarro to «
do not prejudge» and to let «Justice work».
The PP spokeswoman said that what happened reflects «
lack of rigor and controlhe», as well as lightness, in the management of public funds. Torres reminded him that the Court of Accounts is investigating other institutions for contracts made at the start of the pandemic and mentioned the warnings of the former president of the PP, Pablo Casado, about
possible irregularities in that sense in the team of Isabel Díaz Ayuso for purchases from a company in which a brother of the Madrid president acted as an intermediary.