Torres hosts the Marlins, champion of the baseball league 21-22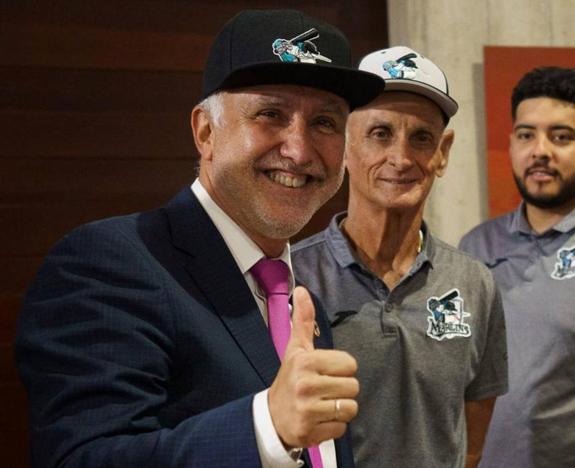 Honor Division League
This year's league was the twelfth in the Marlins' list of winners
The president of the Canary Islands, Ángel Víctor Torres, received directors and the first team squad of the
Sports Club Marlins Puerto de la Cruzwho was proclaimed champion of the Baseball Honor Division League for the 2021-22 season, as well as members of the U-15 team, who won the Spanish Championship in their category last weekend.
The Regional Government Sports Director, Manuel López, was present at the reception, and the work of Néstor Pérez Suárez (known in the baseball world as Big Show), the true architect of this sports project since, in May 1997, he arrived on the island of Tenerife, reports a note from the Government
Since then, his work with the first team and the academy has made the Marlins the best baseball team in Spain and one of the best in Europe.
This year's league was the twelfth in the Marlins' list of winners, which was praised by the president of the Canary Islands. In addition, on two occasions he has been in second place, two other times he occupied third place, in 2004 he was proclaimed champion of Europe and, in 2005, runner-up.
In its 25-year history, it has also lifted five King's Cups and has been four times runner-up in this tournament, while it has seven junior Spanish championships, four for cadets, two for children and two for men's football.