Torres hopes "the unilateral decisions" of Rabat on the sea will be eliminated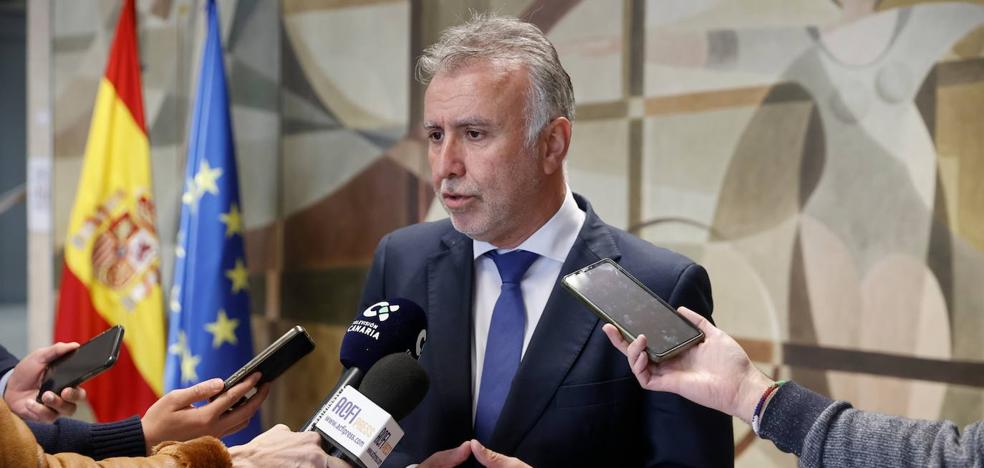 Torres has defended that it is necessary to have good diplomatic relations with Morocco and has reaffirmed his desire to visit Rabat
The president of the Canary Islands, Ángel Víctor Torres (PSOE), has welcomed the decision of the Governments of Spain and Morocco to reactivate their joint work commission on the areas of the Atlantic and has trusted that
"unilateral decisions are definitively eliminated" that Rabat took on this matter two years ago, by establishing its maritime borders.
In statements to journalists made in Lanzarote, Torres defended the need for good diplomatic relations with Morocco and reaffirmed his willingness to visit Rabat,
as practically all the presidents who have preceded him at the head of the Government of the Canary Islands did.
However, he has warned that the Canary Islands are going to be firm in defending their waters and has recalled that, in 2020, Morocco issued two laws without counting on Spain or the United Nations in which it unilaterally set its 12 miles of waters. territories, its exclusive zone of 200 miles and
the extension of its continental shelf to 250 miles, taking the coast of Western Sahara as a reference.
The result of these laws was that the maritime spaces that Morocco claimed as its own overlapped with those of Spain in the vicinity of the Canary Islands archipelago, which led both the Spanish Ministry of Foreign Affairs and the Government of the Canary Islands itself
reject the 'unilateral' approach of Rabat.
"Recognizing that any unilateral circumstance had no place or course, because everything has to be done (determine maritime borders) within the framework of the United Nations, it is good news that this Spanish-Moroccan work commission, which was formed in 2003 and
in which there was a Canarian representative", the president has pointed out.
Regarding his desire to visit Morocco now that the two countries return to normalize their relations, Torres has said that he wants to travel before the end of this regional legislature.
"Of course it is on the table that before the end of the legislaturePresident Torres visits Morocco as did President (Fernando) Clavijo, President (Román) Rodríguez, President (Adán) Martín, President (Manuel) Hermoso, President (Lorenzo) Olarte... All the presidents of the Canary Islands «, has remarked the socialist leader.