Torres hopes that the TSJC endorses the 'curfew' for level 3 of covid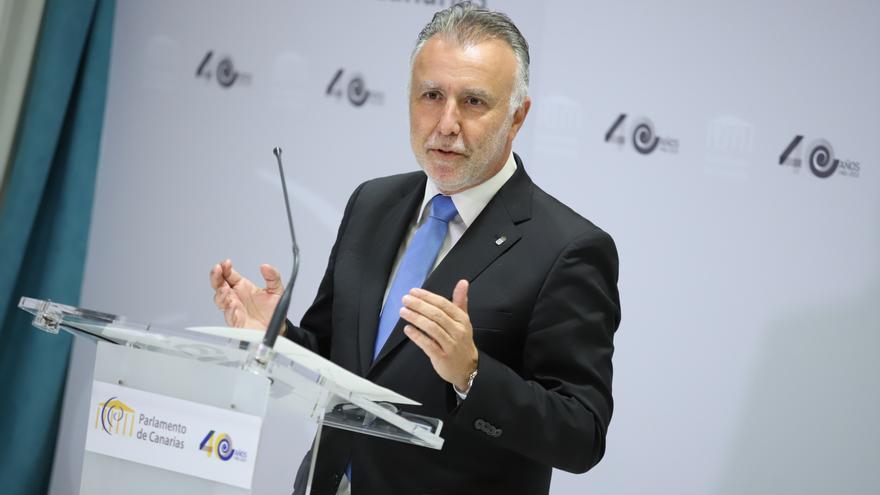 The President of the Government of the Canary Islands, Ángel Víctor Torres, hopes that the Superior Court of Justice of the Canary Islands (TSJC) endorse mobility limitation approved this Thursday in the Governing Council for the island of Tenerife, which is at risk level 3 by Covid-19, and they admit that they do not have a 'plan b' because "the measures work."
In this regard, he explained during a press conference that the petition has not yet been officially presented, although it is expected to do so throughout this Friday, July 9. Torres has clarified that the mobility limitation, which they will request is between 00:30 and 06:00, will have a "minimal economic impact, everything is closed, but it is very important to avoid night crowds."
"In a majority social sense, this curfew should leave, we are making health available to a media that does not impede individual freedom and does not have an economic affection," he said.
Likewise, he affirmed that there is no 'plan b' because they consider that the current system works, recognizing that a series of measures have been taken that are at the regional level and that they do not depend on justice to guarantee them.
Torres, who was "concerned" about the numbers of infections, said that one of the factors that favors the rebound is that "there is a large population that is enjoying vacations, mainly all the young people who have been in school", indicating that during the school period the control of contagions is "much higher", thus affecting the high number of cases that exist among people under 30 years of age.
"They take off their masks, they do not respect the distance, they share glasses and others in festive acts that have no reason in the moments that we are living. In these moments, one can have fun complying with the rules knowing that we are at the end of the road but We have not passed the goal, we will pass it when we have the Canarian, Spanish and European population immunized, but knowing that the virus will continue to be there, "he declared in reference to the young population.