Torres claims the PSOE seal in the main policies of the legislature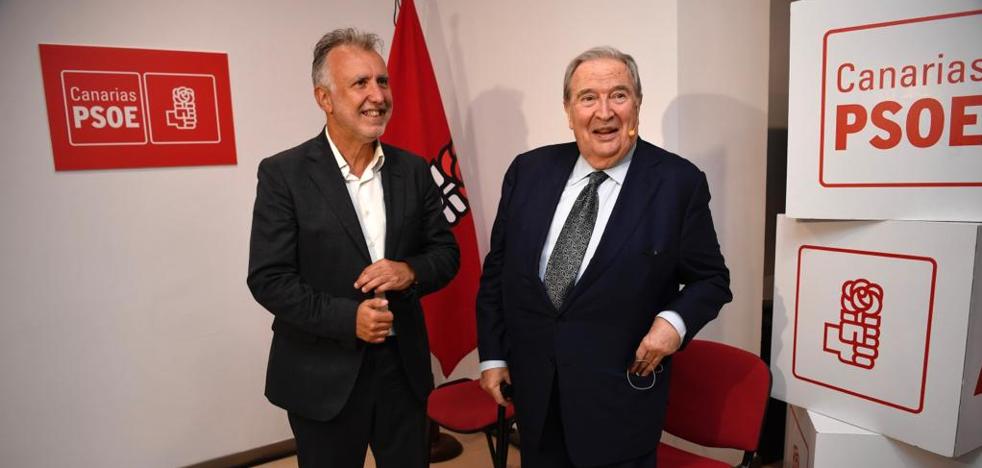 The general secretary of the PSOE in the Canary Islands and president of the autonomous community, Ángel Víctor Torres, has claimed this Monday the seal of his party in the main social policies and support for the productive fabric launched in this legislature.
Minutes before inaugurating the new headquarters of the PSOE de Canarias in Las Palmas de Gran Canaria, coinciding with the 143rd anniversary of the founding of the party,
Torres has defended that without the socialists in the governments of the autonomous community and the State, the responses to the economic and social crisis generated by the covid-19 pandemic would not have been the same.
«We would not have resolved the road agreement, we would not have had a housing plan, we would not have an additional provision (specific for the islands) in the ERTE,
we would not have had the 1,144 million euros that have served to support many freelancers, small companies and also large ones...«, he has alleged.
Likewise, Torres has pointed out that the imprint of his party is also seen in having opted "clearly for public health and education" and in initiatives that have helped
"The Canary Islands is much fairer between those who have the most and those who need the most."
Regarding the new headquarters, located on Juan XXIII Avenue, a few meters from the Presidency of the Government, the leader of the Canarian Socialists has trusted that it will be a "place for debate" and a space from which to do
"proposals and propose legislative amendments".
"And I also hope that to celebrate electoral victories," he indicated.