Torres believes that Mazuelos' homily on abortion was not what was expected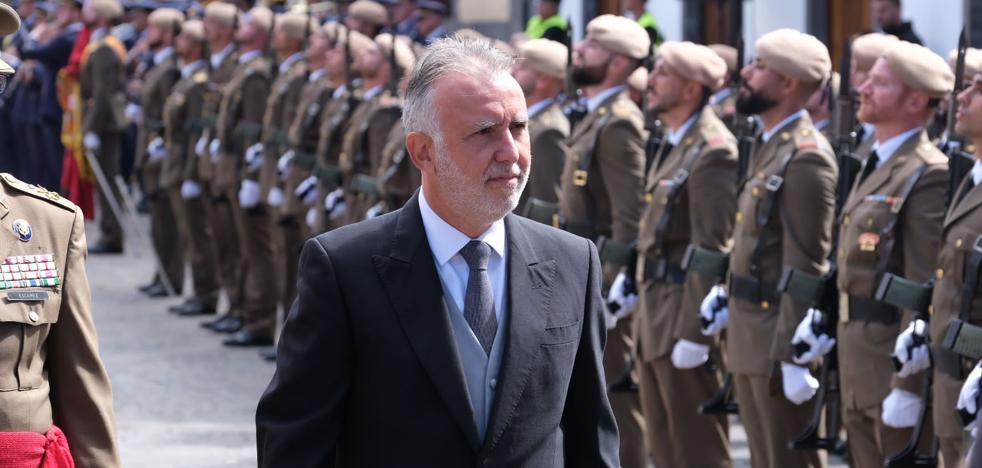 The Canarian president has intervened during the Teror festivities this Thursday
The President of the Government of the Canary Islands, Ángel Víctor Torres, considered this Thursday that the Bishop of the Diocese of the Canary Islands, José Mazuelos, in his homily for the festivity of the Virgen del Pino should not have referred to abortion and maternity, but to what that "all the canaries expected: to thank and share the celebration".
In statements to journalists, Torres has indicated, in any case, that he respects the words pronounced by Mazuelos at the mass offered in honor of the Virgin, since "he has the right" but he believes that it was not the moment.
Mazuelos has preferred to talk about the abortion law, although "all laws are limited to the courts, their deputies and senators", as well as motherhood, which is "a fundamental right of women", Torres said.
In the opinion of the Canarian president, "it was time to talk about what we Canarians expected, to thank and share the joy for this day, which we thought was not going to come" and remember those who have the worst time, which he has also done but in the end , according to Torres.
In his opinion, "today it was time to thank the canaries for the effort and sacrifice" that they have had to make due to the pandemic and to the Virgen del Pino -as has been done in other festivities already celebrated- "that the loved ones who have overcome the covid continue among us », as well as remembering the families who are having a hard time in the archipelago.
"In the Canary Islands we overcome covid with many difficulties and there are families with difficulties that need effort and that must be the message," Torres stressed.