Torres advocates for introducing the volcanic reality of the Canary Islands into the classroom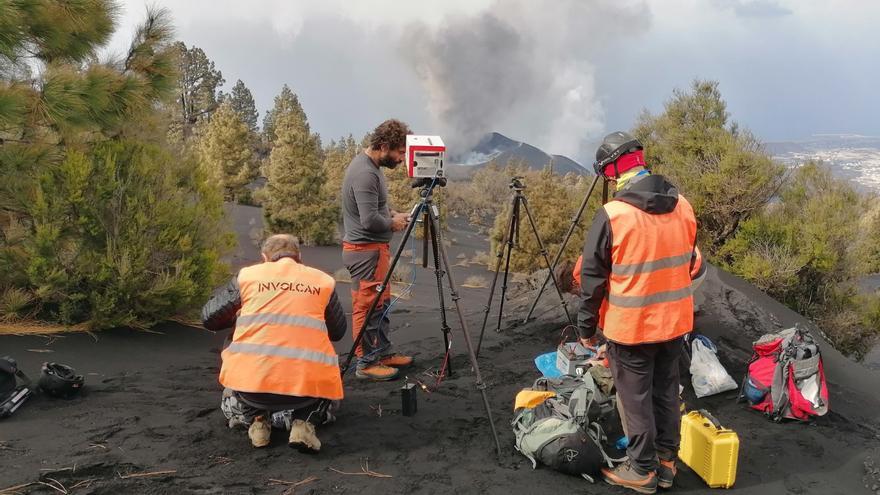 The president of the Canary Islands Government, Ángel Víctor Torres, said this Wednesday that perhaps it is the moment that in the curricular designs and in teaching reality is "introduced" so that children know that they live in a volcanic territory and that words like picón have been born in him.
In response to a question from the deputy of the group Sí Podemos Canarias Manuel Marrero about the cooperation work with the Royal Spanish Academy and the University of La Laguna to defend and preserve the Canarian linguistic heritage, the president has highlighted the importance of the work done in the public universities of the islands.
Angel Victor Torres has said that the Government of the Canary Islands works with the two public universities so that there is a canarian dictionary and another digital, and has recognized that, perhaps, the importance of terms such as Portugueseism is unknown fajana, and others of the Canarian dialect such as picón, malpaís and caldera, which have been so recurrent in recent weeks as a result of the eruption of the La Palma volcano last September 19.
He has underlined that as it is said in the Canary Islands anthem, the Canary archipelago is volcano, saltpeter and lava, And that is why he has expressed the opinion that perhaps it is the moment that reality is introduced in the curricular designs and in teaching so that children know that they live in volcanic territory and that those words were born in it and must be protected.
The deputy of Sí Podemos Canarias Manuel Marrero has commented that years ago it was possible to distinguish the accents, modes and words of each area of ​​the islands, and, he added, with the passage of time the language evolution has brought a certain homogenization of it.
A homogenization that in his opinion is produced by the influence of the media, as well as by linguistic colonization, acceptance of foreign words and other contaminations.
And in this way, Manuel Marrero has added, it is increasingly difficult to distinguish if someone is from one area or another, and has considered that it would be important to advance in conservation and enhancement of cultural heritage, and has opined that it is essential to promote the Canarian language academy.