Torres acknowledges that immigration will worsen despite diplomacy with Rabat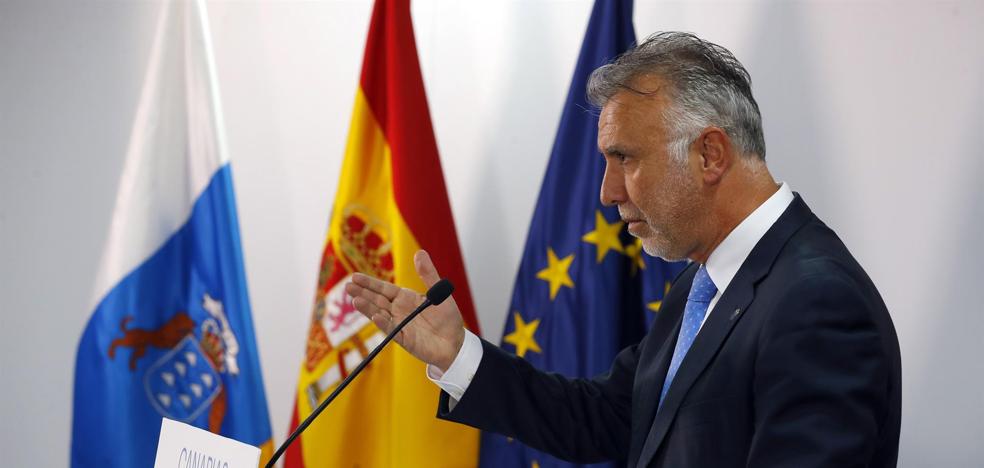 The Canarian president points to other external factors. He does not believe that the violent episode of Melilla influences the negotiation of the Canary waters
The death of more than twenty young people in the violent assault in Melilla proves once again the need for the State to get involved in migration policies with a polyhedral vision.
the regional president,
Angel Victor Torres He defended this Tuesday in statements to the media that "these have been images that cannot be ignored" and acknowledged that the phenomenon will worsen as long as factors such as international political instability and or the chronification of inflation continue.
There was no criticism from the PSOE organization secretary towards the tragic repression of the Moroccan authorities for which a large number of formations have requested to open an investigation. It is the same tone of Sánchez, who is reluctant to adopt that position after the recently recovered relations with Rabat.
"Requesting an investigation is absolutely lawful, but it has to be determined by those who are competent in this regard," said Torres. "What is beyond doubt is that any action must guarantee Human Rights," he emphasized, a supporter of promoting
agreements with bordering countriesas are Mauritania and Senegal.
"Diasporas are a reality that is especially aggravated during armed conflicts and what we have to do is arbitrate all the necessary mechanisms of diplomacy and cooperation in the territories," he added.
Strain

The Canarian president does not link the Melilla episode with a possible increase in tension in the negotiations to
delimit the Canarian waters. He agrees that the process will be "long", as defended this Monday by the Minister of Public Administrations, Justice and Security, Julio Pérez, present at the meeting of the working group in Madrid.
Torres acknowledges that the reactivation of the team between the governments of Spain and Morocco is "above all a good thing", since it avoids unilateral decision-making. Also, he added, because the presence of the Canary Islands means preserving the
Statute of Autonomy: «When Moncloa makes a proposal, the voice of the Canary Islands is there», declared the president.
CC warns: "Negotiating the median is sitting at the table with them"

The nationalists have criticized the absence of the Canary Islands at the negotiating table with Morocco on the delimitation of the waters. "We are facing a new outrage by the Government of Pedro Sánchez. Inviting the islands to a preparatory meeting is not participating in the negotiations with Rabat", they assured. "It is sitting at the table with them."
In this way, CC distrusts the intentions of the Executive and assures that the announcement is nothing more than "a parapet that demonstrates the little weight of Torres in State policies." They recall that the Canary Islands were already left out of the meetings to address migratory flows and security in the midst of the movements that the neighboring country has been making in search of oil and gas near the islands.