'Top Star' does not raise its head in a night without competition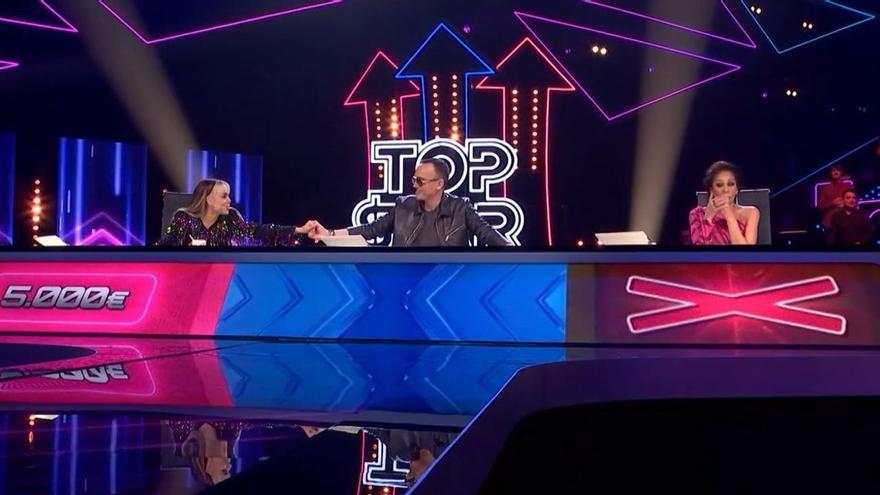 Telecinco's strategy to trace the data of 'Top Star' still not bearing fruit. The program presented by Jesús Vázquez continues sunken on Saturday night, marking a 8.2% with just 987,000 viewers. Very close is his sister chain, Cuatro, who with 'Superlopez' gathers 1,000,000 viewers, obtaining 8.1%.
TVE, for its part, exceeds double digits thanks to the issuance of 'The chef', with which he gets 10.1%. It is not going bad either 'laSexta Noche' which averages 7.9% in its almost five hours of broadcast.
However, the title of the most watched program of the day falls again on Antena 3. One more Saturday, the desktop newscast presented by Mónica Carrillo and Matías Prats rises to the leadership by marking 19.6% thanks to its 2,167,000 viewers. It also takes the golden minute at 3:30 p.m. with 2,335,000 followers. In its night edition, 'Antena 3 Noticias' fell to 13.5%.
Other highlights of the day are those of 'Socialite', what records 1,167,000 viewers, marking 14.8% at noon. In the afternoon, 'Live life' mediated a 13.6% thanks to 1,340,000 viewers.