Top 10 smartphones according to market price quality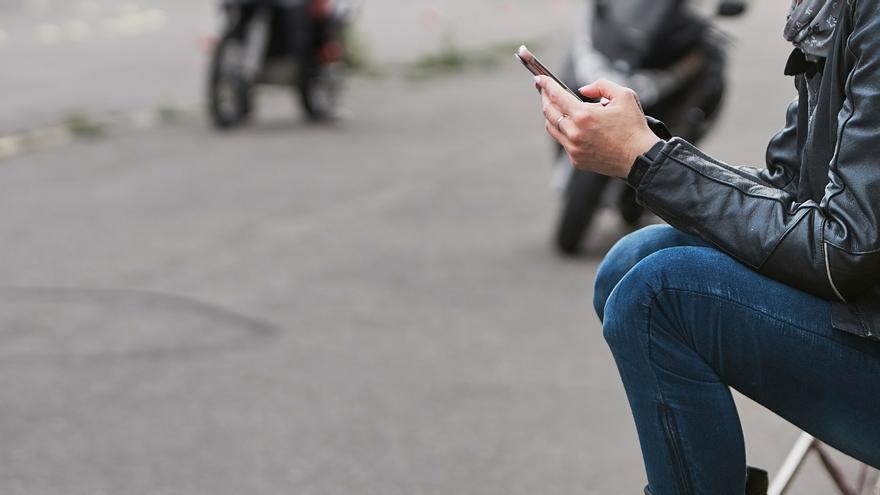 In order to take photos, to play, by screen size or cheaper… these are some of user preferences to opt for one smartphone or another. And it is that the market is so wide that, sometimes, it is difficult to know which one to choose. Manufacturers and brands have presented new designs and updates of their latest devices, renewed models that in 2020 led the ranking of the best smartphones.
To facilitate searching for a smartphone we have developed a comparison with expert analysis and comments from buyers of the best phones on the market available today And here we show you the top 10 smartphones according to market price quality:
Google's smartphone: Google Pixel 4
Its OLED screen, Full HD +, is 5.7 inches; stereo front speakers are added; It has a renewed refresh rate of 90Hz compared to the 60 of the Pixel 3; it has 6GB of RAM and 64 or 128 GB of internal memory; and incorporates IP68 protection that protects the body of the phone from water and dust.
The best Apple smartphone: iPhone 11 Pro Max
It has a 6.5-inch screen that covers almost the entire surface of the mobile and a lightweight design with textured matte glass finishes that can be purchased in gray, night green, gold, silver and space gray. So far it is the strongest glass that an iPhone has been made.
Speed ​​in your hand: Xiaomi Mi 10 Pro
This device is compatible with 5G navigation and allows you to record 8K videos with impressive resolution thanks to the included optical and digital stabilizer. Includes four rear cameras.
Biggest screen: Samsung Galaxy S20 Ultra
Experts highlight its photographic capacity, which is made up of a four-camera module: a main lens and a 12-megapixel wide-angle lens; a 64MP telephoto lens with up to 30x optical zoom; and a 10 Mpx front camera. In addition to photography, the S20 Ultra records professional videos in 8k resolution.
One of the most popular smartphones: Poco F2 Pro
We have state-of-the-art hardware, being able to choose a 6 or 8 GB RAM, the latter LPDDR5, with a storage of 128 GB in the case of the model with 6GB of RAM and 256GB in the model with 8GB of RAM. In terms of processor, we find a Snapdragon 865, with 5G connectivity.
The alternative to big brands: OnePlus 8 Pro
Their strategy has always been based on user experience and, thanks to the improvements proposed over the years, they have designed smartphones with the highest image quality and unbeatable photographic performance. The OnePlus 8 Pro, with a 4510 mAh battery, increases the Snapdrgon chip to 865. Of course, it maintains the 12 GB of RAM and the fast charge of 30 W.
The cheapest Android smartphone: Xiaomi Redmi Note 9S
This device has an AMOLED screen that, in this model, is large with 6.67 inches and a Full HD + resolution. It is not the top, but it is sharp enough to view and read any type of content. Performance wise, it uses an acceptable processor: the Snapdragon 720G with 4GB of RAM. It is a great processor with acceptable performance and has been on the market since the beginning of 2020.
An alternative to more popular brands: OPPO Find X2 NEO 5G
With a size of 6.5 inches and a refresh rate on its 90 Hz screen, this smartphone has a Snapdragon 765G processor, accompanied by 12 GB of RAM. It is compatible with 5G networks. Buyers highlight the fluidity of the device. It has a 4,025 mAh battery, where what stands out the most is the speed of its fast charge, since it can do it in less than 1 hour.
Huawei P40 Pro: speed
If with the P30 Pro, photography took a quality leap, this model goes one step further – "a complete new dimension" – with a quadruple Leica camera: a 50 MP ultra vision camera; a 12MP telephoto camera with a maximum zoom of 50x; a 40 MP ultra-wide cinema camera; and a 3D depth detection camera. In addition, its Kirin 990 5G chip is similar in performance to the Snapdragon 865 operating system that its competitors such as the Xiaomi Mi 10 Pro already incorporate. This means ultra-fast speed and better performance.
Best for gaming: ASUS ROG Phone 2
The experts have been pleasantly surprised to see its excellent quality with a hardware with 12 GB RAM, a storage capacity of 512 GB, an ultra-powerful 6000 mAh battery, 4G speed, Snapdragon 855+ processor, several USB C ports and a design with its own style not suitable for those looking for a discreet model.