"Too many resources are allocated to attracting foreign filming"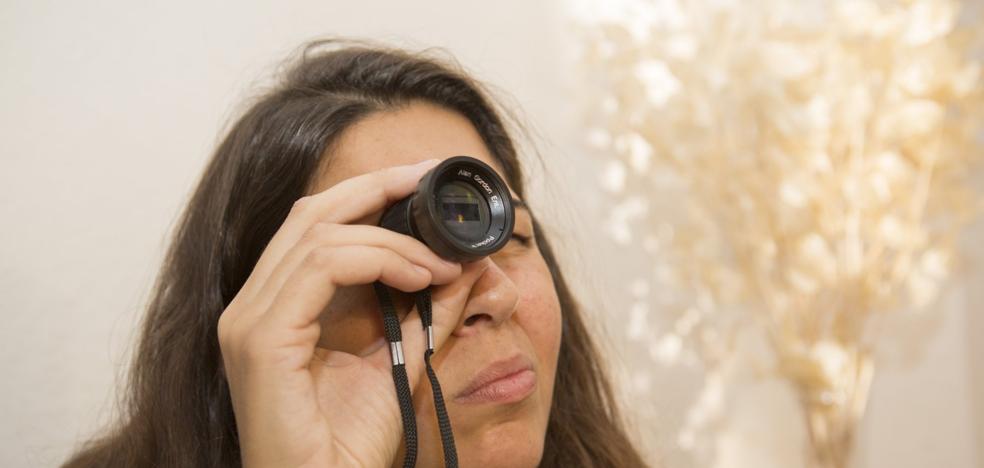 The filmmaker participates this Thursday in the round table that inaugurates the 'Cineando' project at the CCA Gran Canaria. Audiovisual Culture Center
L
filmmaker and cultural manager Alba González de Molinawhich participates this Thursday in the round table of the project
'filming' which opens at the CCA Gran Canaria. Audiovisual Culture Center, in Schamann, together with the other two directors
Yadira Avalos and Dácil Manrique de Laraestimates that the dimension given to audiovisual culture on the islands is less than that given to it in other Spanish communities.
«What is missing in the Canary Islands is to increase the budget allocated to local audiovisual productions, because too many resources are being allocated to attracting foreign filming and
the audiovisual sector of the Canary Islands is not being protected and promoted as it should», regrets González de Molina.
The Canarian director (1989) who studied Audiovisual Communication at the Complutense University of Madrid and later specialized in International Cultural Management, began her career in social cinema with the aim of expressing her transgressive vision to the world. From her years in college she showed
his interest in social cinema with which she has tried to transform reality through a cultural prism, which has led her to have a great journey in festivals obtaining national and international awards. According to the director, "social cinema is the one that
moves consciences, the one that moves you in the chair and who denounces what others do not dare».
not only industry

For González de Molina, who writes and directs his own films, «cinema is not only an industry, it is a legacy that allows creators to tell stories from their particular points of view. I wanted to be a writer from absolute freedom », she explains. «
Although freedom of expression is necessary, he believes that transgressive films can be made without it existingas many filmmakers already did during the censorship in Franco's time", says the Canarian director who has just received a grant from the Spanish Ministry of Culture for the realization of a cinematographic residency.
Eager to return to filming, he maintains that «and
he cinema is one more part of my interest in art and cultureI look for stimulating places and people that generate mental connections, that make me want to sit down and imagine", warns the filmmaker.
Environment

González de Molina has wanted to set his own limits, which is why his film 'Julie' (2016) is one of his most acclaimed and awarded films. The cast was mostly made up of women, they used generators to collect solar energy from the neighbors and they shot in an inhospitable place. «
We are in a delicate moment environmentally", Add.
For González de Molina «it is important to form part of groups, both for political reasons of
defense of your rightsas for creating a place to build, learn and work in community", he concludes.
'Cineando' will begin at CCA Gran Canaria with the round table entitled 'Women in the cinema' that will take place this Thursday, at 7:00 p.m., under the coordination of the architect
Naomi Tejerabringing together the three filmmakers Dácil Manrique de Lara, Alba González de Molina and Yadira Ávalos.
workshops

Director
Amaury-Santana teaches a script workshop on June 14 and 15, while sound technician Rhoderick Calogero will lead a sound workshop on June 20 and 21.
Another of the workshops, Interpretation, will be held on July 1, taught by the actress
Guacimara Correa and, another dedicated to action cinema, will take place at the headquarters of the Enformate Center on July 9, directed by
Mark Romero.
the filmmaker
David Pantaleon will be responsible for giving the directing workshop in September, and Idaira Santana, in October, the editing and editing workshop.
People who wish to attend the workshops included in the 'Cineando' proposal (free and with limited places) must
pre-register by sending a request to [email protected]