Tonight, 'In the spotlight' and new installments of 'Woman' and 'Love is in the air'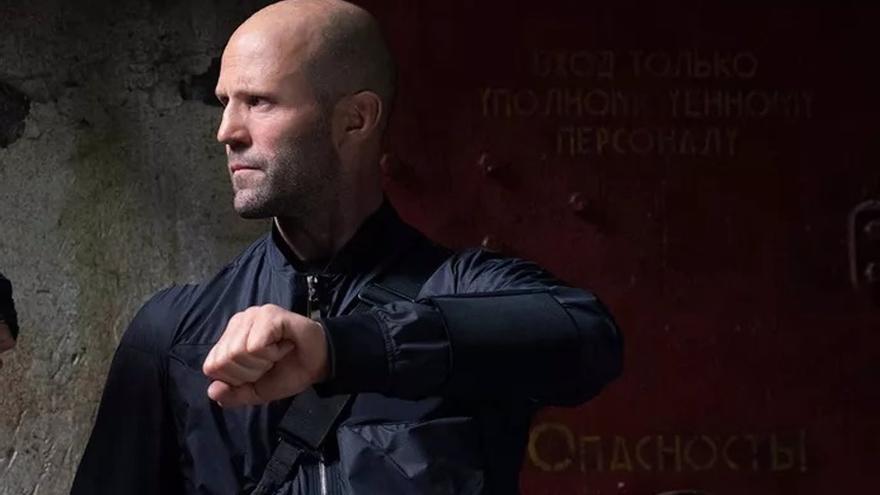 The chains make a clear commitment to Turkish cinema, current affairs and fictions on Tuesday night. In The 1 of TVE, at 10:10 p.m., Jason Statham leads the cast of 'Chaos', a tape in which he gives life to Quentin Conners, a police officer expelled from the body by an accident. The agent will be claimed by the leader of a gang of five hooded robbers who break into a bank and take several hostages.
At 10:45 p.m. 'Woman' go back to Antenna 3 with a new episode. On this occasion, Sirin will find a new excuse to confuse Bahar again and again with the subject of his photographs with Sarp. Also, Arif wonders why he was arrested and will ask his sister Kismet for help.
'Made in Spain' in Cuatro
For its part, Four tonight (10:50 pm) enters the plantations of the new products 'made in Spain' in the new installment of 'In the spotlight'. Our country is the leading producer in Europe of avocado and quinoa, two products whose consumption has exploded around the world due to their excellent nutritional properties. In today's report, Verónica Dulanto and María Miñana visit the large avocado crops that have been established in Malaga, which have generated hundreds of jobs and are helping to save local agriculture. The avocado is also being an oxygen balloon for tourism in the area, where visits and tastings are already organized in the plantations. Also in Andalusia, quinoa is produced, a seed of Peruvian origin whose cultivation occupies 7000 hectares there.
'Love is in the air' will also occupy the prime time of Telecinco (22:00 hours) during the night of this Tuesday. While Eda and Serkan live one of their best moments as a couple, Balca looks for a way to boycott their relationship. The girl takes advantage of the occasion of the important tender to get closer to the architect, making the labor bond between them progressively tighten.
Viggo Mortensen appears on laSexta
Also, a new pass from 'Captain Fantastic' arrives tonight (10:30 p.m.) at the sixth. The film tells the story of Ben (Viggo Mortensen), a man who has spent ten years living in the remote forests of the northwestern United States raising his six children, several of them with his wife. Totally isolated from modern life, the comforts of cities and the consumer society, Ben is a devoted father who has instilled in his children a peculiar way of thinking and living life. However, a tragic news causes the peculiar family to temporarily leave their way of life in nature and return to civilization.