Toni Romero conquers the Muay Thai GP of Alicante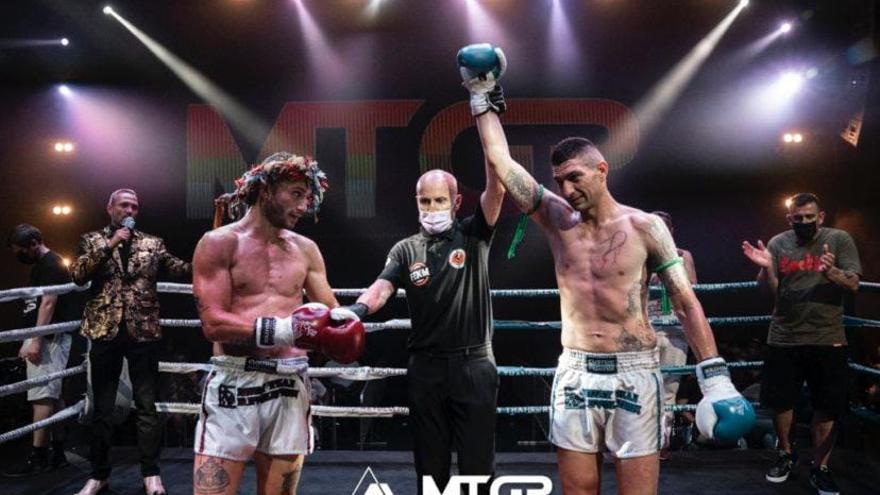 Another conquest for Toni Romero on the ring. There is no one to stop the titan of the Risco de San Nicolás. The question looms over the Muay Thai environment: "Who can beat Toni?" The last victory of the Gran Canaria took place last night in the Muay Thai GP of Alicante turning the evening upside down in its combat of the middleweight (72.5 kilograms) by beating Italian Lorenzo Di Vara.
After an even battle, the end of the match was reached and the judges maintained the excitement until the final verdict. After a brief wait, Toni's arm was raised to the top and victory was for the warrior trained by Mario Vega del Rosario after decreeing that he had added more points than its transalpine rival.
Second flashy victory for Toni, who after beating Ignasi Larios on July 3, he won the belt of the Spanish middleweight champion. The banner of the Kaewsamrit GymCanarias it does not set limits and continues to progress in its meteoric evolution.