Toni Romero already wears the Spanish Muay Thai champion belt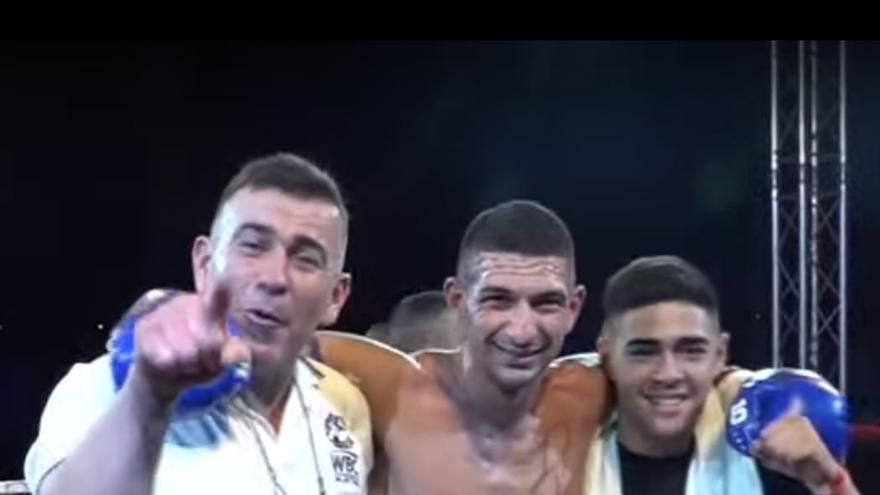 There is no one who can with Toni Romero. The fighter from Gran Canaria becomes the emblem of the Risco de San Nicolás after defeating Ignasi Larios in the fight for him Spanish Middleweight Championship (72.5 kilograms) of Muay Thai. The gold belt already shines on the Gran Canaria's abs and his smile invades the world of martial arts.
After 20 minutes of fighting, where Romero controlled the combat based on his technique Muay Fimeu, the Catalan fighter surrendered to the superiority of the Gran Canaria. A kick ended up suffocating the Elbow child, who after debating about his continuity with the match referee, handed over his weapons and clashed his glove with Toni to show him his surrender. They both knelt ceremonially and the title was already Romero's.
The ring of Canovelles, the town where the evening was played, responded to the island victory and cheers appeared among the fans who moved to support Romero. Your mentor, Mario Vega del Rosario, considered one of the best trainers in Europe in this martial art, shows his chest with his warrior.
Together they add a new milestone to the sport of Gran Canaria and the Kaewsamrit GymCanarias has a new benchmark in which the future stars of Muay Thai have a mirror in which to look at themselves. At the moment, Toni is the boss of the ring.