Toñi Moreno reveals the surprising phrase that Rocío Flores said to her mother when she was 7 years old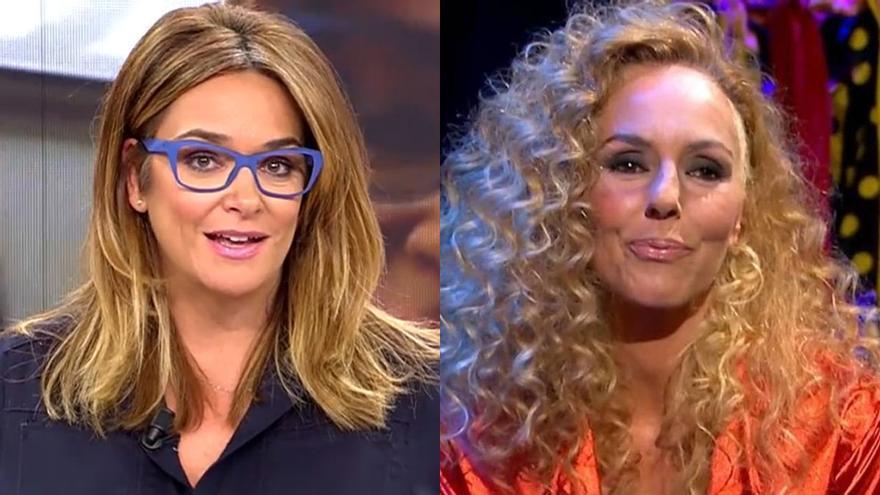 Reactions to the heartbreaking testimony of Rocio Carrasco in Telecinco. One of the last to pronounce on the subject has been Toñi Moreno, which has revealed a shocking situation that the daughter of Rocío Jurado in the mid-2000s, when they both worked at the magazine 'Every day' from Antenna 3.
During Monday afternoon, on the Twitch channel of Kiko rivera, the Andalusian communicator spoke on the subject of the moment and recalled the surprising anecdote. The daughter of Rocío Carrasco and Antonio David Flores She was about seven or eight years old at the time, but judging by Toñi's words, she already seemed to be positioned in the conflict that her parents maintained.
"We shared dressing room and chatted", the presenter began explaining during her interview with the DJ. One of those mornings, Rocío Carrasco confessed to Toñi the heartbreaking phrase that the little girl had said to her: "Do you think it's normal for my daughter to come to my house and tell me: Mama, bear in mind that papa hates you? ".
The name of Rocío Flores has also been very present during the afternoon of this Tuesday in 'Save me'. The evening space of Telecinco has recalled that the granddaughter of 'the greatest' tried to intervene in the first installment of the documentary, but the director considered that it was not the opportune moment because it did not have the intention to "build bridges".
It has now been revealed that he got the director's phone number because his father gave it, Antonio David Flores. "And the one who gave it to him to give it to him? To continue doing what he always did", has analyzed Laura Fa.