Toni Acosta: "Women have a brutal adaptability"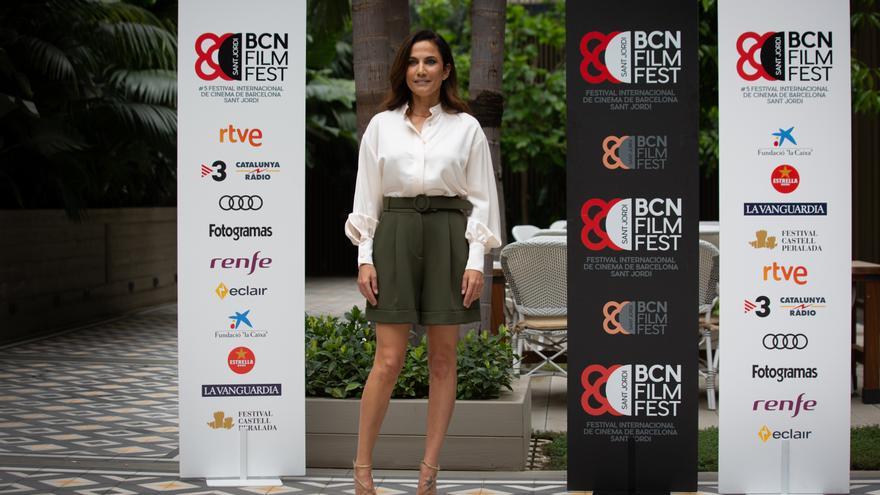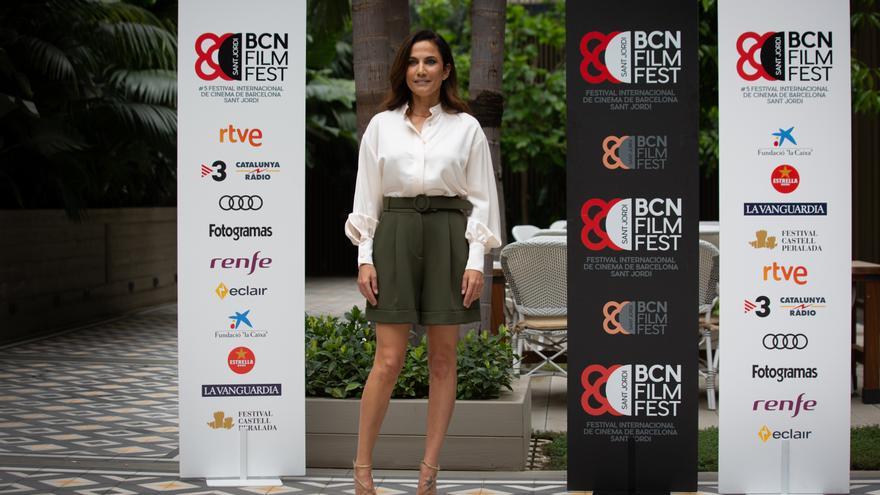 Toni Acosta, again involved in the role of mother of the family after the recent deliveries of 'Father there is only one', defend in 'Polyamory for beginners' boring wives and their ability to resist: "Women have a brutal adaptability."
"You may be super bored with your husband and your marriage, but there you stay, because other things fill you; when you see a couple who have been married for 25 years, very few are saved, most -he says, funny- they are extremely bored ".
That is the 'leit motif' of his character in the choral comedy 'Polyamory for beginners', twenty-fifth incursion of the veteran Madrid director Fernando Colomo placeholder image in comedy, which hits theaters this Friday, this time with a choral cast led by María Pedraza (Amanda) and Quim Ávila (Manu).
Manu, a tall youtuber who lives with his parents, Tina (Acosta) and Satur (Karra Elejalde) falls in love with Amanda, a young woman who practices polyamory. Amanda lives with Claudia (Lola Rodríguez), a trans girl, and is the girlfriend of Álex (Eduardo Rosa), coach and official "body" of the group; in addition, he co-raises the children of a couple with whom he also has relationships, Marta (Cristina Gallego) and Esteban (Luis Bermejo), well-off doctors.
While they all connect and get to know each other, Satur is determined that Manu becomes rich and famous with his videos, above all, to see if that is how he leaves home and lets him enjoy his wife, Tina (Toni Acosta), an executive that she feels less and less sexual desire for him.
"She is extremely bored, her husband is soporific," explains Acosta, who started from this idea for his character after an improvisation with Inma Cuevas who, in her role as "guru" of this new way of understanding sexuality and sexuality. life, he asked Tina what her husband was like. "Boring," she replies, in one of the funniest scenes in the movie.
"I love Tina's evolution, because it is her husband who comes up with proposals, but it is she who adapts and enjoys the change", Acosta points out. She acknowledges that she has discovered the terms that define the various states of polyamory from the film. "I did not know, for example, that it was a philosophy that has its own ethics: that of non-monogamy, which allows to love others, but with some rules. With many rules, he says, if you want it to go well."
Although Toni Acosta's career has always been linked to television, where he became known as Vera Muñoz in the series 'Police, in the heart of the street', the actress has so far participated in sixteen films and ten plays. And it will soon premiere in Madrid, at the La Latina theater, 'Anhost', which it presented at the 66th edition of the Mérida classical theater festival. Without thinking much about it, he says, he has "wrapped the blanket over his head" and is already starting another filming, also in Tenerife, his native land.
This is another comedy, 'Todos lo hace', Alberto Martínez's second feature film, which will present its first feature at the next Malaga Film Festival, 'Bla, bla. ca ', where Acosta will present the opening gala. The film 'Mirror, mirror', by Marc Creuet ('The one-eyed king'), where he has a small role, but highly desired by the Canary Islands, because he "loves" the "Marc's peculiar universe".
He now has a radio show and more than 330,000 followers on Instagram. She considers that shooting the family comedy "The best summer of my life" (2018), where she also played a struggling mother and fed up with a husband "Peter Pan", marked a change in her career: "Many people 'discovered' me in a different code and from there super nice things started to happen to me ".
Among them, that Santiago Segura chose her to be the mother of his children in 'Father there is only one' and that Carlos del Hoyo and Abril Zamora put him in the shoes of Mayte Soldevilla, the "leader" of the most dangerous band of h (AMPA) in the Madrid neighborhood of Carabanchel. 'Polyamory for beginners' can be seen on the Amazon Prime platform after its passage through theaters.