'Tomás Nevison': this is what is new about Javier Marías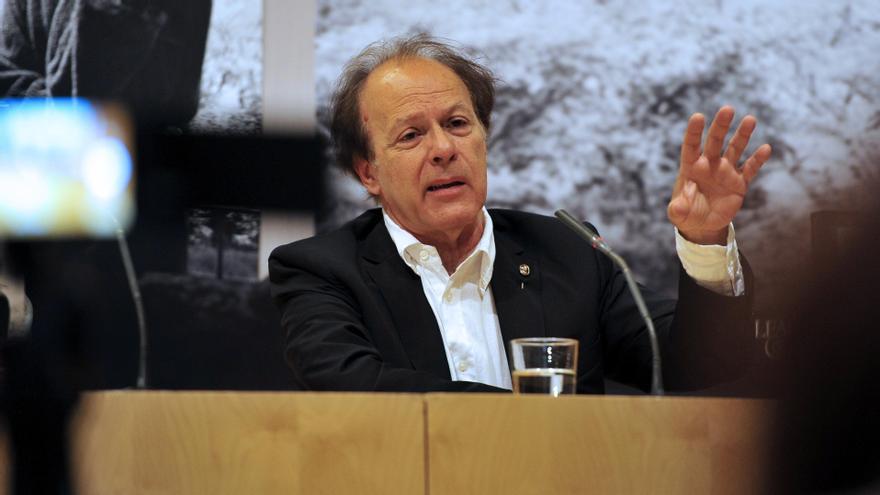 'Thomas Nevison', the latest novel by Javier Marias, arrives this Thursday at bookstores in Spain, Latin America and the United States, a story set in Spain in 1997 in which the author reflects on the limits of what can and cannot be done, with episodes of terrorism from the IRA and ETA in the background.
Edited by Alfaguara, this new work by Marías (Madrid, 1951) is focused on the life of Tomás Nevison himself, husband of Berta Isla, the protagonist of his previous novel.
In 'Tomás Nevison', explains Alfaguara, readers will meet some well-known characters from the author's narrative universe, which delves into the lives of two men, one in fiction and the other in reality, who had the opportunity to kill Hitler before he unleashed World War II.
Based on this fact, Javier Marías explores the reverse of 'you will not kill': If those men should have shot the Führer, is it possible to shoot someone else? As the narrator of Tomás Nevinson says, "you can see that killing is not so extreme or so difficult and unfair if you know who," the editorial said in a statement.
Nevinson will be tempted to return to the Secret Services after being away and he is proposed to go to a northwestern city to identify a person, half Spanish and half Northern Irish, who participated in attacks by the IRA and ETA ten years ago. We are in 1997.
Marías is the author of fifteen novels, including 'El hombre sentimental' (Ennio Flaiano Award), 'Todos las almas' (City of Barcelona Award), or 'Corazón tan blanco' (Critics Award, IMPAC Dublin Literary Award, Prix l'Oeil et la Lettre ).
Other of her novels are 'Tomorrow in the battle think of me' (Rómulo Gallegos Prize, Prix Femina Etranger, Mondello Prize, Fastenrath Prize), or 'Berta Isla', her previous book (Critics Prize, Dulce Chacón Prize, Best Book of the Year in Babelia, in Corriere della Sera and in Public of Portugal)
Tomás Nevinson will also be available in electronic format and audiobook, narrated by Israel Elejalde.