Tomás Gimeno killed the girls on his farm to cause the greatest pain to his ex-partner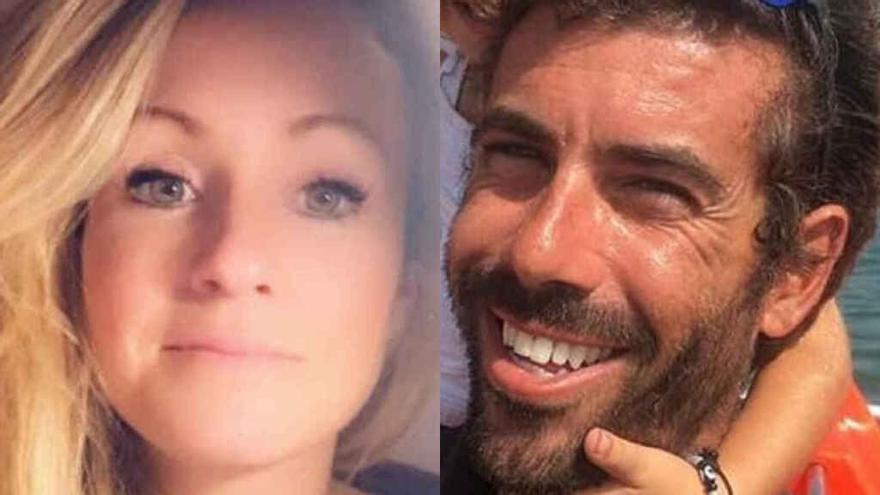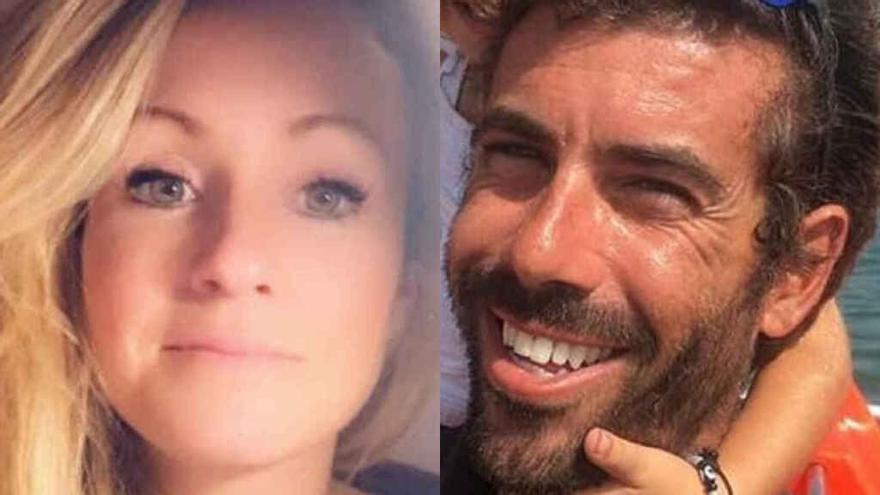 The girls Anna and Olivia, just one and six years old, allegedly died as a result of their father, Thomas Gimeno, wrapped them in towels and put them in garbage bags that he put in sports bags and then threw into the sea attached to a chain, a rope and an anchor.
This is how the order of the magistrate of the Court of First Instance and Instruction Number 3 of Güímar, which has become known today, and which also reveals that Olivia, whose body was found last Thursday, died a violent death, homicidal, as a result of acute lung edema.
According to the car, Beatriz Zimmermann and Tomás Gimeno They maintained a relationship, from which Anna and Olivia were born. This relationship was broken about a year ago, which implied the cessation of coexistence, since then Tomás has resided in Igueste de Candelaria and Beatriz with their daughters in Radazul.
From that moment on, Tomás constantly kept towards Beatriz humiliating and degrading treatment, directing her daily disqualifying, offensive and outrageous comments, in particular aimed at belittling her for having rebuilt her life with a new partner, also stating, repeatedly, that she did not tolerate her sharing moments with her daughters.
On April 27, Tomás agreed with Beatriz to spend the afternoon with his daughters, which meant picking them up around 5:00 p.m. and taking them home again at 9:00 p.m.. Tomás then took Olivia to German classes, where she attended on Tuesdays and Thursdays.
In that instant, Thomas gave up his partner, director of the center, a pencil case with duct tape, asking her to call him at 11:00 pm on the same day. Despite this, she opened the box at 5:20 p.m., finding inside a wad of money for the amount of 6,200 euros and a letter saying goodbye to her.
After leaving the center, Tomás went with the girls to their parents' house in Santa Cruz, leaving Anna there and taking Olivia to tennis lessons until approximately 6.30 p.m.. This circumstance was taken advantage of by Tomás to go to the Santa Cruz Marina, where he parked his car at 5:50 p.m. at the height of the jetty where he was keeping his boat docked to test the engine, leaving the Marina shortly before 6:00 p.m.
After picking up Olivia, he returned to his parents' home, where he stayed until minutes before 7:30 p.m. Just fifteen minutes later, Tomás arrived at his home in Igueste de Candelaria. Presumably, in said farm Thomas killed his daughters, wrapping them in towels and putting them in garbage bags and these in sports bags, which he placed in his car.
At 9:05 p.m., Tomás drove his vehicle, inside which allegedly were the lifeless bodies of his daughters, to Santa Cruz, stopping for a moment at his parents' house, where he secretly left his dog, two credit cards with his keys and two sets of keys to an Alfa Romeo that he had left at dawn on April 27, around 00.30 hours, at the farm where he carried out his professional activity, located in Guaza.
Beatriz arrived at Tomas's home at 9:00 p.m., who he called by phone and who told him that they were going to eat something and that he would leave the girls at home. However, shortly before 9:30 p.m. Tomás returned to the Marina. After parking the vehicle, he made three trips from the car to his boat to carry different objects, among which were the sports bags inside which allegedly were the bodies of Olivia and Anna. Finally, at 9:40 p.m. he set sail with the boat.
At 9.50 p.m. Beatriz called Tomás again, who informed her that he was already off the island with the girls.. Shortly after, he called him again and Tomás told him that he was no longer going to see the girls or him, that he was going with them and that he was going to start a new life. At 10:30 p.m. and at 10:40 p.m., Beatriz repeated the call, already from the Civil Guard Port, with Tomás' response the same, even though an agent of the Civil Guard intervened.
THROWN INTO THE SEA.
When he was far enough from the coast and over an area that he knew deep, around 10:30 p.m., Tomás threw the sports bags containing the lifeless body of his daughter Olivia and presumably that of his daughter Anna from his boat, both tied to an anchor by means of a chain and a rope, leaving the bags, together with the anchor, deposited at the bottom of the sea.
At 10:30 p.m., Tomás he called Beatriz again, going so far as to tell him that he couldn't allow his daughters to grow up without their father. At 10:44 p.m. Tomás's phone apparently ran out of battery, so he decided to return to port.
In the Entrance of the Fishing DockAt around 11:15 p.m., Tomás came across a Civil Guard boat, which made a proposal to sanction him for breaching the curfew. He then docked his ship again. At 11:45 p.m., Tomás went to a nearby gas station and bought a mobile charger, cigarettes and water, returning minutes before 00:00 to the Marina, going with the security guard to his office to charge his mobile. At 00.27 hours, Tomás returned to his frame and set sail for the last time.
Tomás spoke again at 1:28 a.m. with Beatriz, who told him that the girls would need their mother, to which he replied that he knew it would cost him but that in time they would be fine with him, since he had enough money to live. At 02.11 am he speaks for the last time with Beatriz, saying goodbye definitively. In addition, he sent several goodbye messages to his friends, to whom he communicated that he was leaving several of his belongings, and to his father, telling him that he was really sorry, that he was sorry for him, but that he needed this and that he would finally be fine. and how I wanted. The last message was sent at 02:27.
At 1737 hours on April 28, his ship was found in the empty sea and adrift to the height of the Puertito de Guímar. During its tow to the port of Santa Cruz, Anna's maxi cosi was found floating in the sea.
Finally, last Thursday the oceanographic vessel 'Ángeles Alvariño' He located the two sports bags, one of them broken and empty and the other containing Olivia's lifeless body, with weights inside and attached to a chain, a rope and an anchor.